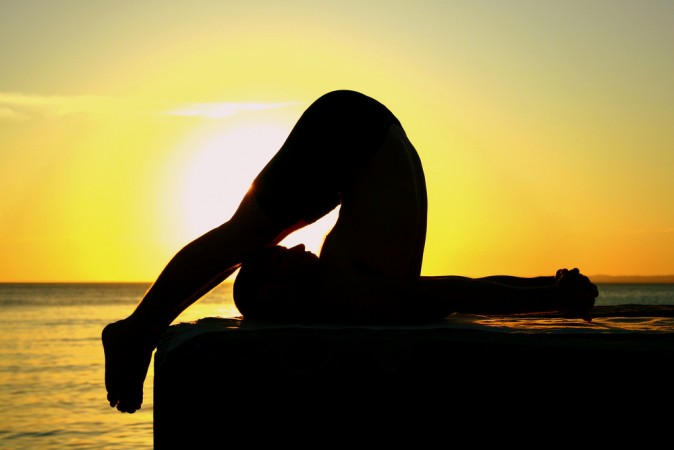 The University Grants Commission (UGC)'s directive to universities to follow the Ministry of Ayush's 45-minute yoga protocol has led to a controversy again, reported the Press Trust of India. The chanting of "Om" and recitation of Sanskrit shlokas across all institutes of higher learning on June 21, International Yoga Day, is being viewed as promotion of a Hindu way of practising yoga.
In a letter to universities, UGC secretary Jaspal S Sandhu sought vice-chancellors' "personal indulgence" on the yoga day across their universities and affiliated varsities, said PTI. He requested an action plan for International Yoga Day and sought wider participation of students and teachers.
"How can you ask a Muslim, Sikh, Christian to say 'Om'?" said JD(U) leader KCTyagi, while PC Chako of the Congress said: "It should be made more acceptable system for the people to practice... This government is probably unconcerned about these sensitive aspects."
A similar proposal by the ministry last year had forced authorities to clarify that chanting "Om" was not compulsory. In a preemptive move this year, the ministry's Joint Secretary Anil Kumar Ganeriwala was quoted by IANS as saying: "There is no compulsion to chant 'Om' before the yoga session. It is completely voluntary and one can remain silent. No one will object."
The protocol starts with chanting of "Om" and shlokas, followed by a two-minute prayer. Yoga postures and pranayam occupy the next 18 minutes, followed by nine minutes of meditation. A "Shanti Paath" is performed at the end.
Ganeriwala said a new asana had been added to the programme and the existing Dhyan Pranayam's time extended by 10 minutes.