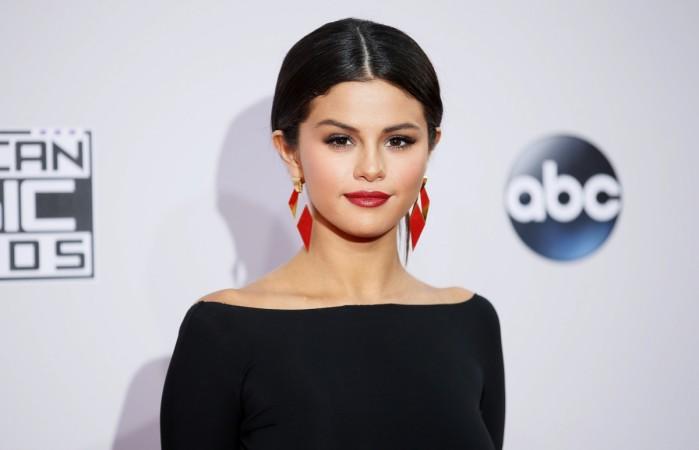 Fans of Selena Gomez and Justin Bieber saw the possibility of reconciliation between the two when it was reported that the former couple grabbed dinner together in Beverly Hills, California on 15 January.
But getting back together was the last thing Gomez wanted once the dinner date concluded, as she found out that Bieber hasn't changed much since they last tried to make their relationship work.
Gomez thought Bieber wanted to catch up with her to win her back, but his continuous bragging in the one hour they were together at the Mastro's Steakhouse made her regret the decision to even meet Bieber, reported HollywoodLife, adding that there was no hand-holding or kissing in the less than one hour they were together.
"It was a huge disappointment for Selena because he's basically the same Justin … all talk and all talk basically about himself," a source told HollywoodLife. "He was bragging about himself the whole time, and how 2015 was going to be his best and most successful year ever. Selena thought he was going to try and win her back and profess his undying love, but he didn't."
This shouldn't have come as a surprise to Gomez, as Bieber is reportedly dating Hailey Baldwin. The couple has been photographed socialising on several occasions, sparking dating rumours. As for Gomez, she too has a potential love interest in Zedd, a 25-year-old DJ and producer. The duo was seen holding hands on the red carpet at a Golden Globes after party.
Meanwhile, agreeing to meet Bieber is said to have opened up old wounds for Gomez, who has been trying to move on from her failed relationship with the "Baby" singer. Although Gomez is believed to have initially refused Bieber's suggestion that they catch up, he inundated her with messages until she agreed.
"Selena's upset that she even saw him and she doesn't want any of her friends judging her. It's not like she jumped back into his arms…She's trying to not beat herself up and just stay positive and focused. She says she's only human and it's true," the source added.