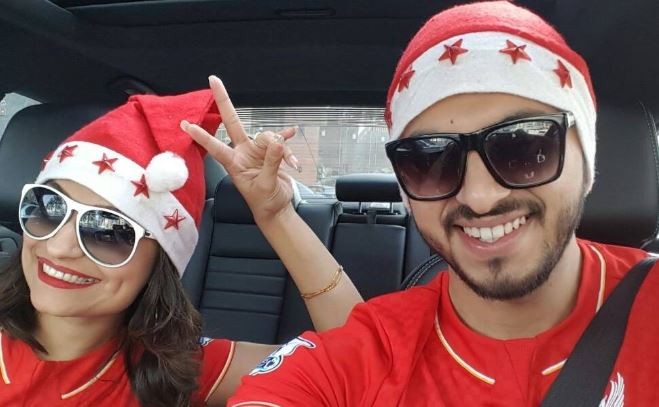 Here's some good news for fans of Dimpy Ganguly. Rahul Mahajan's ex-wife and the "Bigg Boss 8" contestant is expecting her first child. The actress, who tied the knot with Dubai-based businessman Rohit Roy in November last year, is heavily pregnant.
Dimpy took to Instagram to share the news of her pregnancy with an adorable picture. In the image, Dimpy is seen flaunting her baby bump and planting a kiss on Rohit while the latter embraces her. She captioned the picture with an emotional message that read: "A year back on this very day we decided to be a part of each others life for the rest of our lives..Can't believe how time flies! Feels like it was only yesterday that I thought I had lost everything when you came along to hold my my hand and gave me everything that I had ever hoped for and so much more..."
She added: "I thank God everyday for sending you to me - my guardian angel, my lucky charm, my best friend. But today I want to thank you, thank you for being YOU! Can't tell you how happy you make me Rohit Roy! Love you infinity times infinity and yes, Happy One Year baby!"
Last year, Rohit proposed to Dimpy with a diamond ring after having dated for over two years. Recently, the gorgeous Bengali beauty shared some of her wedding pictures on her Instagram page, which went viral on social media. The photoshoot made the wedding look breathtaking, and the couple appeared very much in love in the pictures.
Dimpy rose to overnight fame when she married Rahul on the reality show, "Rahul Dulhaniya Le Jayega," in 2010. However, the two legally ended their marriage of five years in early 2015.