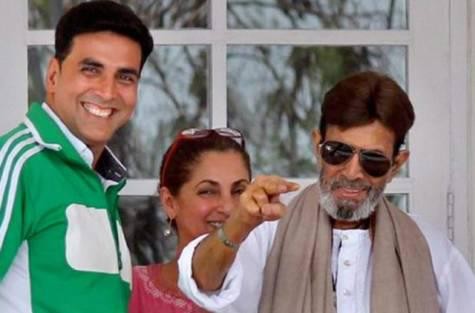 Rajesh Khanna's alleged lady love, Anita Advani, is back with another allegation on Dimple Kapadia and daughter Twinkle Khanna.
The alleged live-in partner of Bollywood's first superstar claimed that Dimple and her daughter Twinkle has forcibly taken thumb impressions of the late actor on legal papers.
Advani had earlier filed a case against Khanna's estranged wife Dimple Kapadia, his daughters Twinkle and Rinkie, and son-in-law and actor Akshay Kumar. In a follow up to her legal notice to the family, which was first reported by Mid-Day, Anita has accused Dimple and Twinkle.
As per Anita's complaint, Khanna was critically ill in the hospital, when Dimple and Twinkle arrived with an advocate, along with two doctors and officials from the registrar's office, Mid-Day reported. They also brought some seven or eight security guards along with them.
When Khanna lay in delirium, with swollen limbs and an intravenous drip, they asked him to sign some "urgent legal paper". When all the attempts failed, they allegedly obtained his thumb impressions on those papers.
Apparently, Anita shot the whole incident on her mobile phone, but Dimple asked her leave. According to Anita, she was also threatened and they told her to delete the pictures and video she had taken. As per the complaint, there was a quarrel and scuffle between the two, but Anita managed to retain some pictures.