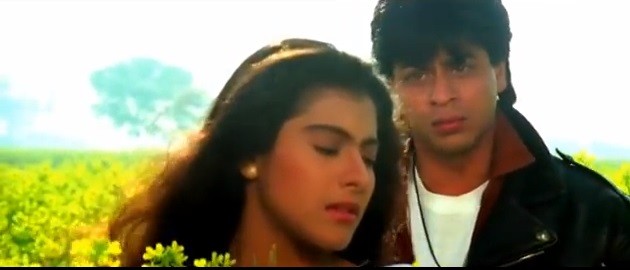 Mumbai's iconic Maratha Mandir has been famed for running "Dilwale Dulhaniya Le Jayenge (DDLJ)", one of the most romantic blockbuster hits of all times, since its release in 1995 for almost two decades now.
Though the morning screening of this movie still runs to packed houses every day, this December, the theatre's management is contemplating drawing the curtains on the film screening. The decision to put an end to the show has come after theatre authorities, including the managing director, witnessed a major drop in its overall collections recently.
"We may not show this film after December once it completes 1000 weeks. Over the years, we got good response as the cinema hall is close to the Mumbai Central railway station and state transport bus stand. Recently, the collection has taken a nosedive and, therefore, we are thinking of discontinuing the show," managing director of the theatre, Manoj Desai, told Mid Day.
Further, the authorities believe that as the Shah Rukh Khan-Kajol starrer is aired on television at regular intervals, an entire generation must have already watched it, including some who may have watched it over a hundred times. Hence, the particular screen can be used for other new shows.
However, theatre authorities are yet to discuss it with the director-producer of "DDLJ", Aditya Chopra. If the production house, Yash Raj Films, gives its nod to stop running the film after hitting the 1,000-week mark, the show will permanently be replaced with another film.
According to another report, the production house and the theatre authorities had screened the film for all these years with a bigger plan -- they aimed to win an entry into the Guinness Book of World Records.
"For the first 500 weeks, we screened the film at Maratha Mandir only to make profits. In fact Yashji awarded me a golden trophy for the successful screening of the film. Later, both YRF and I have been aiming at running the movie for as many weeks as we can only with the ambition of winning an entry in the Guinness World Records," Desai told Daily Bhaskar.