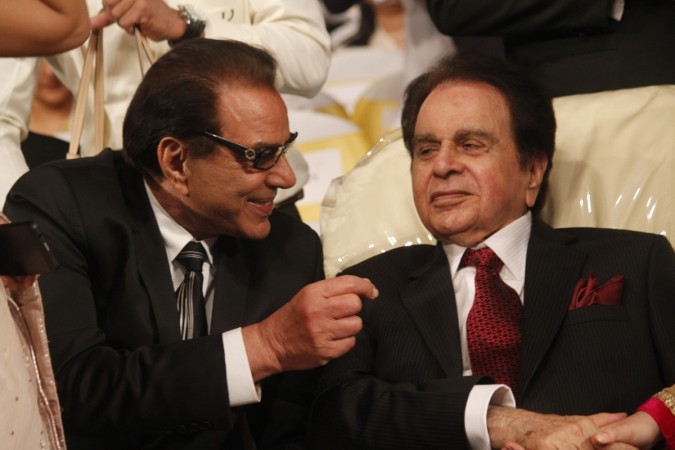 Actor Dilip Kumar's ancestral home in Peshawar, Pakistan has been declared the country's national heritage site by Prime Minister Nawaz Sharif.
The house will be converted into a museum to showcase Kumar's excelled life from Peshawar to Mumbai. Sharif has instructed the Ministry of Information, Broadcasting and National Heritage to acquire the house in the bustling lanes of Peshawar. The project's aim is to bring people of both India and Pakistan closer.
The Pakistan government is mulling to invite Kumar and his family members to inaugurate the project once it is ready.
Kumar's ancestral home in Peshawar's famous Qisa Khawani Bazar area is in a shabby state and has been illegally occupied by someone who claims as a relative of Kumar, PTI reported.
Pakistan has bestowed Kumar with Nishan-e-Imtiaz in 1998, the highest civilian award of the country. Similarly, India also honoured him with Padma Bhushan in 1991 and Dadasaheb Phalke award in 1994, by recognising his services to the country's film sector.
Kumar was born on 11 December at his Peshawar home as Mohammad Yousaf Khan in a Pashtun family of 12 children. Khan was named Dilip Kumar, when he started a film career in Hindi, and endeared to both India and Pakistan.
Authorities in Pakistan High Commission in India have already met Kumar in June and conveyed the Pakistan government's decision.
"The PM's decision is testimony to the enormous importance Pakistan attaches to promoting art and culture and paying tribute to living legends like Dilip Kumar, whose contributions to the sub-continent cinema are unparalleled," The Times of India quoted Pakistan High Commissioner Abdul Basit.
Kumar's father was a fruit trader and had large orchards in Peshawar and Devlali in Maharashtra near Mumbai. Kumar's family shifted to Mumbai in the 1930s. In 1940s, Khan moved to Pune and started canteen business and supplying dry fruits. He started his film career with "Jwar Bhata" in 1944.
Hearing Pakistan's decision to convert Kumar's ancestral house into a national museum, theatre director Kewal Dhaliwal appreciated PM Sharif's gesture, and said the theatre community extends its best wishes to the legendary actor.
Prithviraj Kapoor, Raj Kapoor, Madhubala, Yash Chopra, Shekhar Kapur, Rajendra Kumar, Sunil Dutt, Vinod Khanna, Balraj Sahni and Shah Rukh Khan are some other Bollywood personalisties whose ancestors were from Pakistan.