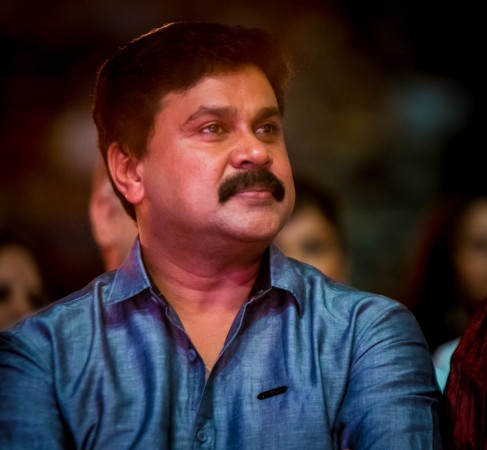 The latest buzz in the Malayalam Industry is about the upcoming film starring Dileep. The actor is set to share screen space with actress Suhasini Maniratnam.
The film is directed by directed by Sreebala K Menon, former associate director and script writer of Sathyan Anthikkad films. The story revolves around the tagline "Life repeats itself".
"Life repeats itself, my movie will centre round this tagline. It is great to have Dileep and Suhasini on board. Dileep mostly takes up films which revolve around him, but this is going to be a different one with all the characters having equal prominence. He understood the logic behind the story and agreed to do the film, which in itself is a big thing for me," said Sreebala to The Times of India
Meanwhile, Suhasini's last Malayalam film was "Kalimannu" (2013), which starred Shwetha Menon and Biju Menon in the lead and she was seen as Shwetha's close friend.
The upcoming film is said to be a romantic comedy entertainer and a newbie will be seen opposite Dileep. The film will also have Sreenivasan and television personality Sasi Kumar in pivotal roles.
"Cinema is an extension of my writing. The most challenging part of a film is its script. I had always wanted to learn to write scripts for a film. That is how I got into filmmaking. I took the theme of the film from a short story; I found there is a scope to develop it," added Sreebala.
Sreebala had worked with Anthikkad for the films "Innathe Chinthavishayam", "Vinodayathra", "Rasathanthram" and "Narendran Makan Jayakanthan Vaka" and later turned associate director for the film "Bhagyadevatha". Her "10, Canal Road" also won Kerala Sahitya Akademi Award for the Best Humour Book.
Meanwhile, Anthikkad was happy to share the news regarding his associates' upcoming film on Facebook.
"Sreebala K Menon, notable writer and my associate director is making her debut movie with Dileep in an entirely fresh way! Both as a writer and film maker, she does nothing less than perfection. Her first book '19 canal road' had won the prestigious Sahitya Academy Award and am sure that this movie is going to win our hearts. Much hopes on her talent and hardwork. All the best Bala," Anthikkad wrote on Facebook.
The shooting of the film is expected to kick start soon and the major location will be in and around Trivandrum.