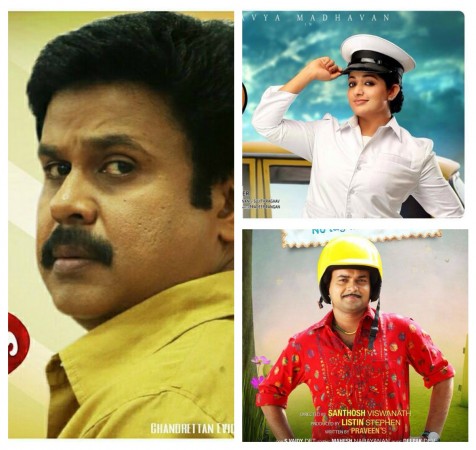 Malayalam cinema is going to see the release of three major movies on 1 May, which includes "Chandrettana Evideya", "She Taxi" and "Chirakodinja Kinavukal". Expectation are hight about all three films.
All three flicks also hold the big risk of releasing on the same day as Kamal Haasan's magnum opus movie "Uttama Villain" in the state. However, makers of the movies believe that each movie and stars have their own space and the best would eventually run longer.
Here are the details of all three Malayalam cinemas which are set to release on 1 May.
"She Taxi"
"She Taxi" is a comedy entertainer and stars Kavya Madhavan and Anoop Menon. The film revolves around three girls who are on a trip in a taxi and Kavya Madhavan will play the role of the taxi driver. They come across four men played by Anoop, Suraj Venjaramoodu, P Balachandran and Noby. What follows is a series of hysterical situations, which forms the crux of the film.
"She Taxi" is directed by Saji Surendran and also has Ansiba Hassan, Ganesh Kumar, and Baiju in pivotal roles. The cinematography of the film is handled by Anil Nair and the music is composed by Bijibal.
"Chandrettan Evideya"
"Chandreattan Evideya" is one of the most-awaited movies of Dileep in recent times. The film, directed by Siddharth Bharathan, is a comedy entertainer.
The trailer and songs of the movie has created a lot of buzz and the popularity of Dileep makes the movie the most favourite among all the releases.
Meanwhile, this is the first time lead actress Anushree is paired up with Dileep, whereas Namitha had earlier worked with the star in movies like "Sound Thoma" and "Villali Veeran".
The story, screenplay and dialogues of "Chandrettan Evideya" are penned by Santhosh Echikkanam, who has earlier written for films like "Nidra", "Bachelor Party", "Annayum Rasoolum", and "Njan Steve Lopez".
The cinematography has been handled by Shyju Khalid, while the editing is done by Bavan Sreekumar and the music composed by Prasanth Pillai.
"Chirakodinja Kinavukal"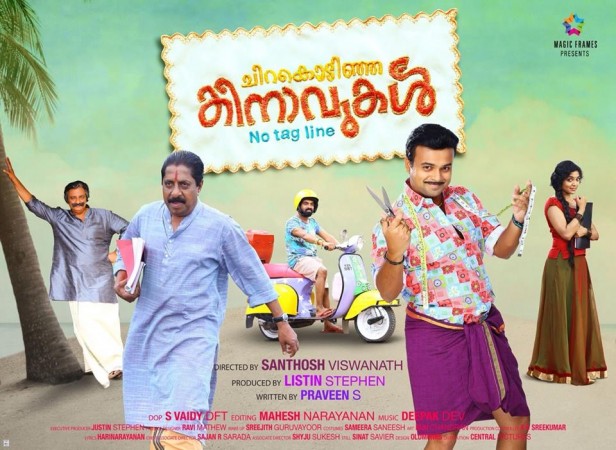 "Chirakodinjal Kinavaukal", starring Kunckacko Boban, Rima Kallingal and Sreenivsan in the lead, is yet another movie which has created a lot of buzz.
"Chirakodinja Kinavukal" title is inspired from the novel written by Sreenivasan's character in the 1996 Mammootty starrer "Azhakiya Ravanan". The character, Ambujakshan, is a self-proclaimed novelist who wishes to make a film based on his book, but eventually fails to find a producer.
Meanwhile, Kunchacko Boban will play double role: one of an NRI from the UK and the other of a tailor. Directed by Santhosh Vishwanathan, the film is a complete comedy entertainer.
The film will also see Rima and Kunchacko pairing for the first time. The star cast includes Sreenivasan, Joy Mathew, Murali Gopi, Srinda, Edavela Babu, Jacob Gregory, and Sunil Sukhada.