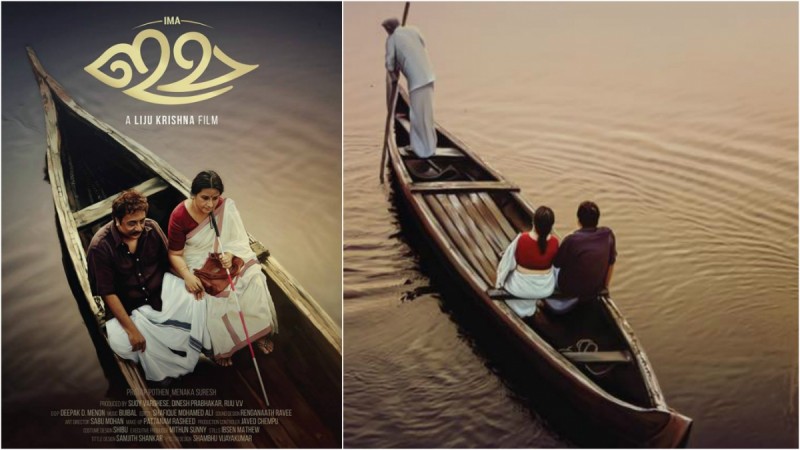 Short films often attract the audience for conveying big messages in less time than full-length movies. Director Liju Krishna's upcoming short film Ima, starring yesteryear actors Pratap Pothen and Menaka Suresh, has been receiving positive response from many after its teaser was released online.
Ima narrates the beautiful life of a middle-aged couple — 56-year-old Madhavan, who cannot live without eyeglasses, and his blind wife Radha. Their intense sense of intimacy beyond senses is narrated in Ima.
While releasing its teaser, actor Dileep lauded the team of Ima, calling it the best short film he has watched recently. "Even though I have seen many short films, Ima is the one that has attracted me in the recent times. It gives an experience of the beautiful sights and journey of a loving couple. The young director Liju Krishna needs to be appreciated for presenting it in a fresh manner. Pratap Pothen and Menaka have performed really well by touching our minds [translated from Malayalam]," Dileep writes on his Facebook page.
Dileep has also appreciated the cinematography, editing and music of Ima. "Deepak Menon has beautifully captured the visuals along with Shafeeq Muhammed's signature style editing and Bijibal's music. I wish Ima team all the very best," he says.
A short film i did .......not for the money i can assure you ......because what he planing to give me was given to an orpanage .......liju krishna is one of the most promising talent i have seen [sic]," Pratap writes while sharing the short film on his social media page.
Recently, Keerthy Suresh, daughter of Menaka, also shared the official poster of the short film via her Facebook page.
I'm happy to Release the Second Official Poster of 'Ima' directed by Liju Krishna. Prathap uncle & my mom Menaka are sharing the screen for the first time [sic]."
The upcoming 10-minute short film is produced by TVC Factory in association with Saga. The short film will be released before November 10, director Liju Krishna confirmed to IBTimes India.
Watch the teaser of Ima here: