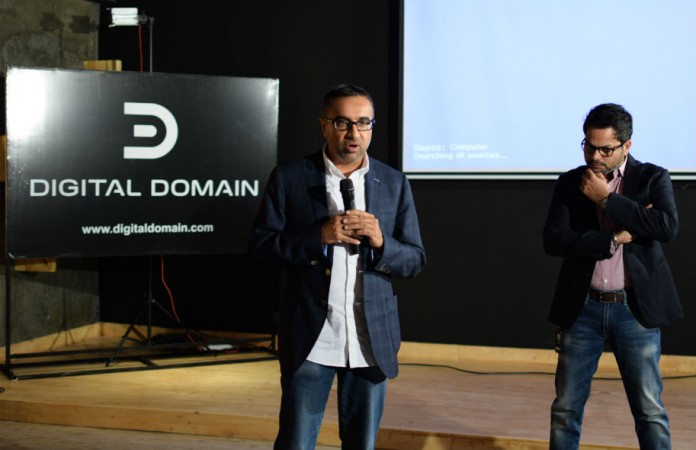 US-based Digital Domain has launched its first office in India in Hyderabad. After setting up its studios in places like Los Angeles and Vancouver, it has forayed into the country by investing in over $3 million in the first phase.
Digital Domain, which has made its presence felt in the industries films, commercials, video games and music videos, is located in Hyderabad's IT/ITES Special Economic Zone campus, where it joins other innovative brands including Apple, Microsoft, Facebook and Google.
With over 1,400 employees in 10 offices in various parts of the world, the Hyderabad office has become its second biggest studio which currently has 200 professionals. The company aims to hire 500 people in total by mid-2018.
Hyderabad was not the first choice for Amit Chopra, executive director and group chief operating officer, or Sudhir Reddy, head of digital studio, but it was Mumbai. They were on the verge of starting their first office in Mumbai, before they changed their mind as they felt that the commercial capital of India had reached its saturation point.
"We got a call from Venkatesh Roddam, who is now appointed senior strategic consultant, with whom I had worked in Reliance MediaWorks Limited, asking us to set up our studio in Hyderabad. This place does not have traffic congestion like in Mumbai and there was a good availability of local talent who have the exposure to the industry. But I was not sure as of this idea as it would consume a lot of time to clear the paper works. Thanks to the industry-friendly government, we begin our operations in a matter of a few months," Amit Chopra said.
"The world class infrastructure and start-up ecosystem in Hyderabad make it an extremely desirable location for innovative companies like Digital Domain," said Daniel Seah, Global CEO, Digital Domain. "Combined with the recent projections for smartphone growth and mobile bandwidth expansion in the region, the people of India are primed to demand and expect premium content, and we are ready to deliver on that need."
Digital Domain has worked in Hollywood movies like Titanic, The Curious Case of Benjamin Button, The Beauty and the Beast, Spiderman- Homecoming, the Tron, The Fast and the Furious franchises, etc. The company presently has four projects in India - two features and two series.
It is the only global studio with a legacy of award-winning visual effects expertise that leads innovations in virtual, mixed, augmented realities and technology bringing premium content experiences to the consumer.