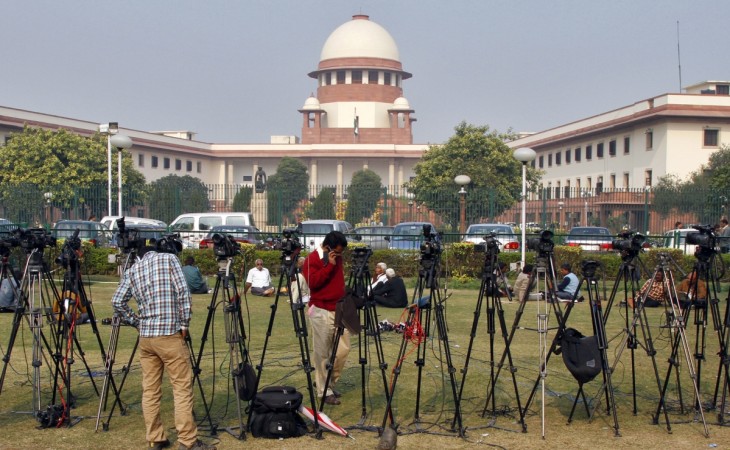 The eight-month ban on sale of diesel cars with engine capacity of over 2,000 cc in Delhi caused an opportunity loss of Rs. 4,000 crore to manufacturers, industry body Siam said on Wednesday, a day before companies declare their August volume sales.
"The auto industry has lost Rs 4,000 crore in the last eight months. I feel everyone wants to regulate the auto industry," Vinod K. Dasari, president of the Society of Indian Automobile Manufacturers (Siam) said during its 56th annual convention in New Delhi, reports IANS.
The ban was imposed in December last year by the apex court and lifted on August 12 with a condition that manufacturers/dealers will have to collect 1 percent cess on ex-showroom price.
The ban was revoked by a three-judge bench comprising Chief Justice T.S. Thakur and Justices A.K. Sikri and R. Banumathi. "The deposit of the amount alone shall entitle manufacturers, dealers and purchasers to have the car registered in Delhi," they said in their order.
The December 15, 2015 ban was imposed in view of air pollution in the national capital caused by emission from diesel-powered cars.
The order was revoked after Toyota Kirloskar Motor (TKM), Mercedes-Benz and Siam agreed to the 1 percent green cess.
Car, two-wheeler and heavy vehicle manufacturers will be declaring their August volume sales starting from Thursday.
Maruti Suzuki shares closed marginally lower at Rs. 5,052.65 apiece on the Bombay Stock Exchange (BSE) while Tata Motors share gained 1.73 percent to end at Rs. 537.45. Mahindra closed almost flat at Rs. 1,438 and the BSE auto index ended 0.35 percent higher, almost mirroring Sensex gains of 0.39 percent at 28,452. The NSE Nifty gained 42 points to close at 8,786.
Ashok Leyland closed 0.79 percent lower at Rs. 87.70 while Hero Motocorp gained 2.13 percent to end at Rs. 3,547.50. Royal Enfield manufacturer Eicher Motors ended 1.35 percent down at Rs. 22,732.70.
Hyundai Motor, Honda Cars India, Renault India, Ford Motors are not listed on Indian stock exchanges.