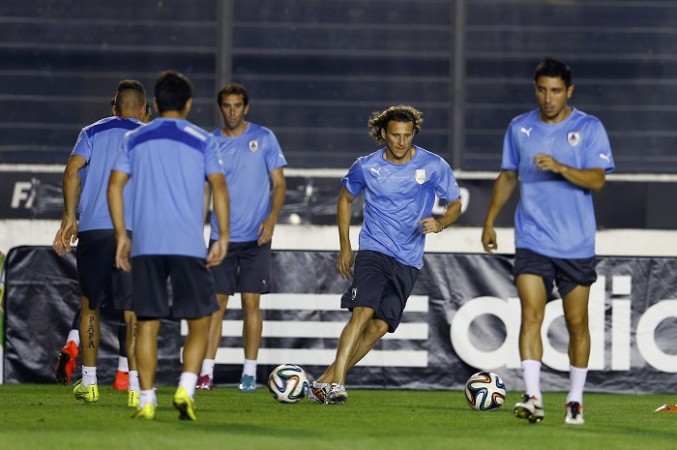 Indian Super League made a grand debut at the Mumbai Football Arena as it witnessed a game of the highest intensity possible between Mumbai City FC and NorthEast United FC on Friday. Diego Forlan, one of the most iconic players at ISL 2016, got his much-awaited debut goal in the football tournament and led his side to a 1-0 victory.
The winning run of the away side came to an end, but nevertheless, both teams gave their all on the match day. But Mumbai prevailed at the end. Both goalkeepers – Subrata Paul of NorthEast United and Roberto Volpato of Mumbai City – also stood out as the top performers in the match.
Uruguay legend Forlan took a shot on goal in as early as the second minute of the match, but the ball went straight into the hands of Subrata. The Indian custodian, nicknamed 'Spiderman', also did get his hands on the ball when Forlan hit from the penalty spot in the 55th minute. But Subrata just missed out on saving that time around.
For the home side, Matias Defederico, who remained the hero for Mumbai in the last match, also took potshots on goal on several occasions and his interplay with Forlan was much-appreciated.
For the away side, Didier Zokora started the game and made some key interceptions throughout the match, while the likes of Romaric, Nico Velez, Yusa Katsumi, Emiliano Alfaro and Aibor Khongjee came dangerously close to scoring. But Mumbai custodian Roberto, who was a key player for his team against Pune in the last game, gave a dominating performance this time as well.
NorthEast United couldn't really get the equaliser even after trying their best, but their creation of chances and the magical dribbling from all the lightning-footed players gave Nelo Vingada's side a deserved applause from the Mumbai fans as well.
The stadium started filling in slowly as the match started and the ones who joined in late didn't regret missing any of the action as the velocity of the game remained the same throughout the 90 minutes.