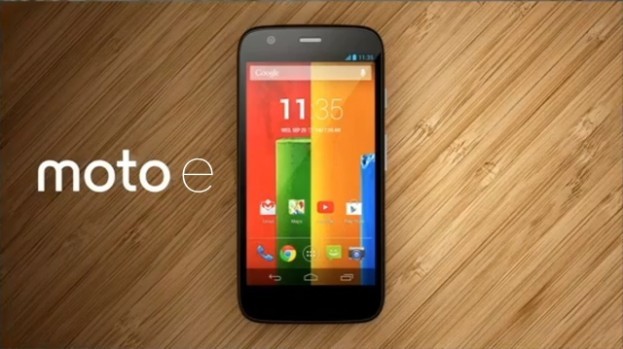 In the Indian smartphone market, Motorola's Moto G, Moto E and Moto X have gained immense popularity in the last two years. Recently, it was revealed the three models have hidden Qualcomm Settings menu.
While Moto X has been slightly beyond most shoppers' budget, Moto G and Moto E come in the affordable range.
All these Moto handsets come with the most advanced version of Android, and their decent specs and features make them worth the money. Thus, Moto G and Moto E sold very well, keeping up pace with rivals such as Xiaomi.
If you already own one of the three Moto smartphones mentioned above, then you are in luck. The Qualcomm Settings menu that may have been hidden away from the general user can spice things up a bit.
According to an Android Pit report, there are a bunch of Qualcomm settings that can allow the user to enable or disable features such as USB mass storage, in-call music, sensors, OTG mode, data monitoring and many more. And did we mention that all this comes without you needing to root your smartphone?
If you are indeed interested in ploughing out the newly-found settings on your phone, all you need to do is install a third-party launcher such as Nova Launcher or Apex Launcher from the Google Play Store. Once you are done with that, you can easily access the hidden Qualcomm settings.
In fact, the user who discovered the secret settings, did so accidentally. But Nexus 5, built by Motorola, which runs on the stock version of Android, does not feature the same menu.
Normally, users need root access permission to open up such kind of settings. But Android Pit says that launcher apps installed on Moto devices can unexpectedly allow users to access internal system settings, bypassing root access security.
Note: The steps mentioned below will open up critical settings of the device for further tweak. IBT Media is not responsible for any kind of damage to your handset in the process. If you aren't sure about it, ask someone else, or leave it be.
Here are the steps to access the hidden Qualcomm Settings on Moto X, Moto E and Moto G.
Step 1
Download and install one of the many third-party launchers like Nova Launcher from the Play Store
Step 2
After installing Nova, users can access its menu by long-pressing the homescreen
Step 3
When you long-press the homescreen, it will show a pop-up menu with options like Nova Actions, Apps, Shortcuts, Widgets and Wallpapers. Tap Shortcuts to access the sub-menu inside and select Activities from list of options that appear on the screen.
Step 4
On the Activities menu, scroll down until you come across "com.qualcomm.qualcommsettings." Tap on it to access the hidden Qualcomm Settings menu. Keep in mind that readers are advised to refrain from accessing settings they aren't sure of.
Have you tried out reaching out to the new hidden Qualcomm settings? Does it work well? Let us know in the comments section below.