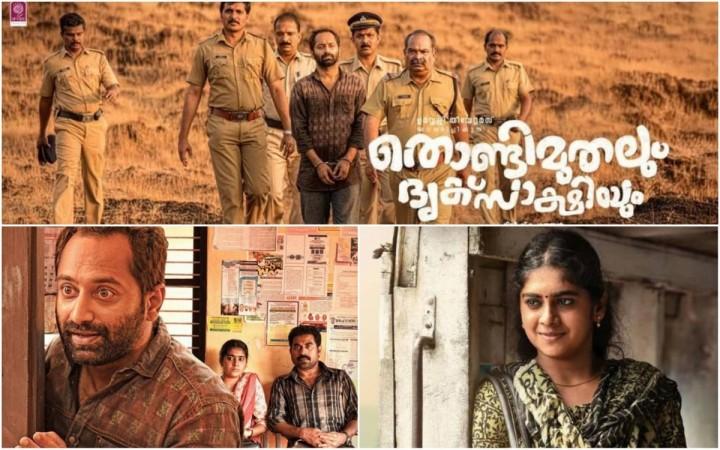 Malayalam actor Fahadh Faasil is basking in the success of his latest movie Thondimuthalum Driksaskhiyum, helmed by Dileesh Pothan. The actor-director duo's second project after the family entertainer Maheshinte Prathikaram is performing well at the worldwide box office for its unique approach in the making, interesting storyline and remarkable realistic performances of the actors.
But did you know that Fahadh was not the one initially considered for portraying the role of thief Prasad in the flick? During a recent interaction with the journalists of Malayalam news channel Reporter, director Dileesh opened up on the project and confirmed that the young actor was initially approached for the role that Suraj Venjaramoodu portrayed in the movie.
"After Maheshinte Prathikaram, I wished to have an experience of working with a different actor other than Fahadh Faasil. That was done intentionally. But once we started looking for actors for Thondimuthalum Driksakshiyum, we had to consider who were available, and finally felt Fahadh was the right choice. Also, initially, I had decided to cast Fahadh for the Prasad's role (played by Suraj) and he was ready for that. But one night, I called him to say to take up the thief's role as I was thinking of bringing a few changes and he was willing for that as well [translated from Malayalam]," Dileesh is heard saying during the interview.
The filmmaker also opened up on casting Nimisha Sajayan, who appeared as Sreeja in the movie. The audience is all praise for the debutant actress' realistic performance opposite Suraj.
"Nimisha's character Sreeja has quite a lot of shifts throughout the movie. I wanted to cast an actress who can perform well and speak Cherthala slang. However, Nimisha's language was not up to the mark. But I was very impressed with her performance and decided to arrange someone else to dub her portion," he added. It has to be noted that actress Srinda Arhaan has dubbed for Nimisha's character in the Dileesh directorial.