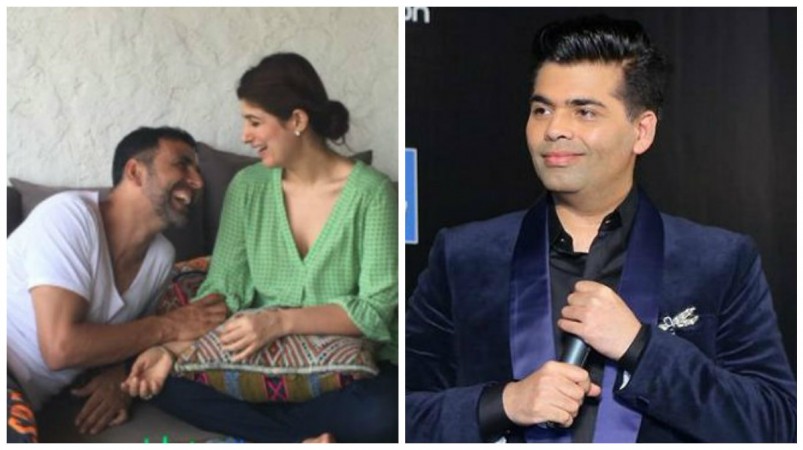 Akshay Kumar's wife Twinkle Khanna and Karan Johar are best friends. However, when KJo had approached Twinkle with a role in super hit Kuch Kuch Hota Hai, the latter had blatantly rejected it calling it "sh*t".
In an interview with Mid-Day, Akshay revealed how Twinkle had rejected the offer, and it eventually went to Rani Mukerji. The actor even said that Twinkle had actually thrown the script, calling it "sh*t".
"I also tell her about Kuch Kuch Hota Hai. Even that was offered to her. She read the script, and she didn't understand it. Eventually, Rani did that role. She still tells Rani, 'Teri zindagi maine banayi.' She had actually thrown the script, and called it sh*t," Akshay said.
Well, this appears to be one of the worst decisions made by Twinkle, apart from accepting the film called Mela. Akshay too mocks Twinkle for being a part of Mela that also featured Aamir Khan and Faisal Khan.
Twinkle often teases Akshay while he is sleeping by whispering into his ears, "Do good films. Win awards", and in turn the Airlift actor would poke her whispering "Mela, Mela" into her ears," the couple revealed to the daily.
Surely, Akshay and Twinkle share great real-life chemistry, and they are one of the most loved Bollywood couples.
On work front, Akshay has a number of films lined up. After Rajinikanth-starrer 2.0 in which he plays an antagonist, Akshay will then be seen in Padman, Crack, Gold and Kesari.