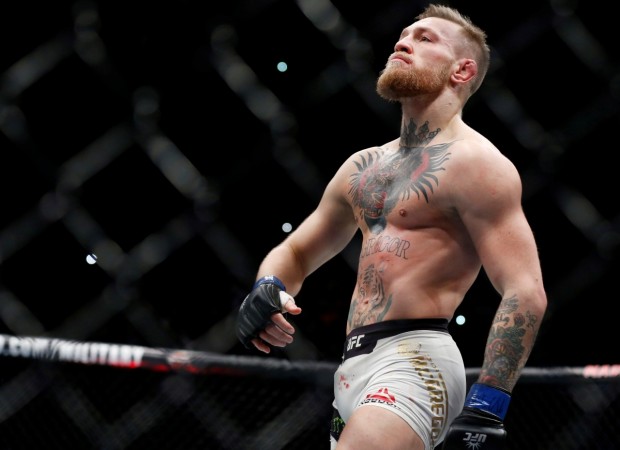 It was just days back that Conor McGregor's agent Audie Attar appeared on an ESPN podcast and mentioned that they are willing to accept offers from the World Wrestling Entertainment (WWE). Following that, the Irishman was unceremoniously stripped of his UFC Featherweight championship by the mixed martial arts (MMA) promotion.
Well, not exactly unceremoniously, but possibly UFC had no idea where to fit in McGregor, now that he is the lightweight champion as well. In any case, as the 28-year-old Irishman takes a breather and awaits his newborn with partner Dee Devlin, we look at the other developments taking place over the future of McGregor.
Attar has mentioned that it was a privilege to find Triple H attend McGregor's UFC 205 fight against Eddie Alvarez and later, hear all the good words from the WWE veteran on his client.
While we possibly can't wait to find out and speculate if McGregor is indeed making his pro wrestling debut with WWE sometime in the year 2017, here is another development which may not be taken too well by the McGregor camp.
Remember the "swagalicious" walking style of McGregor inside the UFC octagon prior to his fight against Alvarez earlier this month? The walk may have become an internet sensation with several star sportsmen like basketball player Shaq to common people emulating it, but, well, the WWE has an answer to that: "UFC star Conor McGregor's adopted billionaire strut is great, but it pales in comparison to that of the genuine article - Vince McMahon [chairman of the WWE]!
"Vince McMahon's billion dollar strut is OFTEN imitated, but NEVER duplicated! BEWARE the Boss's Billionaire Strut! If you see it, run the other way! [sic]," WWE posted three tweets on Sunday night with the messages.
It wasn't a while back when McGregor challenged the entire WWE locker room and got "challenge accepted" reactions from the WWE superstars like Roman Reigns and Sheamus. With the release of the recent tweet from the WWE, a possible build-up to McGregor's arrival in the fame pro wrestling promotion may have already started, with the Irishman getting introduced as a major heel, much like that of Stone Cold Steve Austin in the WWE Attitude era.
We can't wait for McGregor's comments on this!
Take a look at the Conor McGregor and Vince McMahon walk