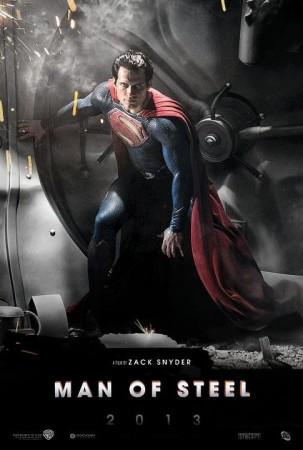 Looks like Warner Bros. was all set to roll out a bunch of "Man of Steel" sequels before Batman and The Justice League came into the picture. Actor Russell Crowe, who played Jor-El in "Man of Steel," recently revealed the studio's initial plan with regards to their DC Films.
In an interview with Digital Spy to promote "The Nice Guys," Russell Crowe seemingly confirmed that a "Man of Steel" trilogy was indeed planned. "Originally â€" I could be completely wrong â€" I think there was a number of Superman movies. But I think they made the decision to jump past those and go to the idea of Batman and Superman in the same film," he said. The actor added that he did not have any discussions with the studio about that "at all."
ComicBookMovie reports that Warner Bros. made the decision to move forward with "Batman v Superman" just days before it was announced at the 2013 Comic-Con. Clearly the studio wanted to skip the slow build-up to "The Justice League" and jump straight into the action. So far, it doesn't seem like it was the best idea but maybe the two-part "Justice League" will change that.
Meanwhile, it seems quite unlikely that Warner Bros. will revisit their "Man of Steel" sequels. With several other solo superhero films in the works, including Ben Affleck's Batman reboot, it'll be a hard task to squeeze in more Superman movies. Also, while Superman will return in the upcoming DC Films, his alter ego Clark Kent died in "Batman v Superman," so that pretty much closes the door on Supes.