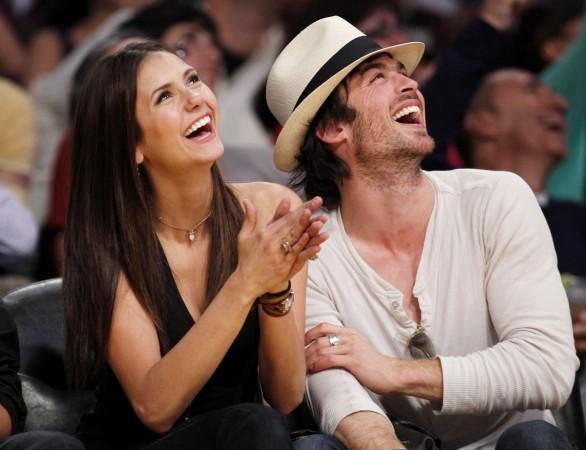 Although Ian Somerhalder and Nina Dobrev -- who dated for more than three years after meeting on the sets of "The Vampire Diaries"-- broke up in 2013, their actions are constantly being watched by the media and fans.
So when Dobrev decided to ditch Elton John's Oscar viewing party this year, many were quick to speculate if it was a conscious decision to avoid running into Somerhalder and his wife Nikki Reed, who were in attendance.
Dobrev was in attendance at the Elton John Oscar party last year, and in 2013 she had Somerhalder as her date. However, they broke up two months later.
The exact nature of Dobrev's relationship with Somerhalder is still a mystery. While Dobrev says they are friends, Somerhalder's actions speak otherwise.
Before Dobrev left "The Vampire Diaries" last year, she revealed in an interview with E! that Somerhalder was still an important person in her life. Dobrev also added that she was happy Somerhalder found the love of his life.
Responding to rumours of a fight between the two, Dobrev said: "I've said this before, that we didn't break up because anything bad happened or because there wasn't love or friendship. I love him and the friendship is still strong and I think he's great and I care about him. And that didn't change. Yes, we're professional and that's fine. We were friends long before we dated and we still are now."
However, Somerhalder's actions tell a different story. Shortly after Dobrev left the series he unfollowed her on microblogging site Twitter. He also received a lot of flak from fans for his action, with many blaming Reed for coming in between Dobrev and Somerhalder. Fans were further disappointed when Reed allegedly liked a post saying she was better for Somerhalder than Dobrev.