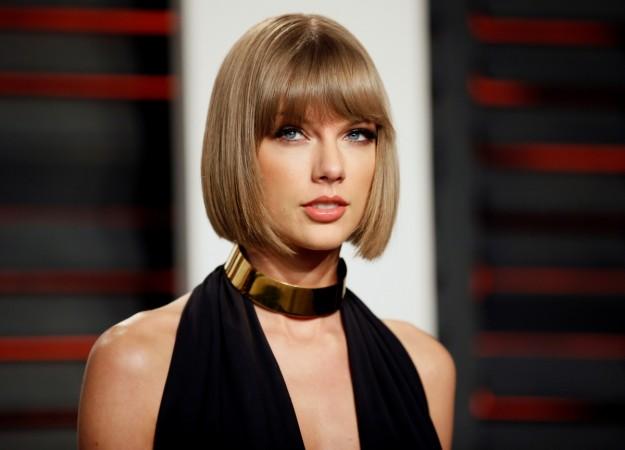 Taylor Swift may have drunk dialed Calvin Harris over the holidays to apologise for dumping him, a new report claims.
Also read: Kit Harrington, Ryan Reynolds as Golden Globes openers? Jimmy Fallon teases
Swift and Harris ended their relationship in June 2016, and just two weeks later she was spotted getting cosy with Thor actor Tom Hiddleston, sparking rumours that the Swift-Harris romance really ended because she cheated on him.
Now, according to a National Enquirer report, the Shake it Off singer regrets ending the romance with Harris. "Taylor thinks she threw away a good man," a source told the media outlet, adding, "when she has too much to drink, she gets very sentimental about him."
Reportedly, Harris was on Swift's mind when she celebrated Christmas and New Year's with her squad and their significant others. "Taylor tipped a few too many and decided to call [Harris] to wish him a happy holiday, but it ended up being a drunken voicemail, begging his forgiveness and admitting she'd done him wrong," the source said. However, the following morning Swift was "horrified by her antics, wishing she could rewind and erase the voicemail," the source added.
According to Gossip Cop, there is no truth to this story. A source close to both Harris and Swift told Gossip Cop that it sounds "more like the Enquirer was drunk when they came up with this absurd story," adding, "But don't worry Enquirer, no one is believing this one."
It was not immediately known if Swift and Harris are in touch post breakup, but shortly after their split a source told E!Online that incompatibility was the real issue between Harris and Swift, and not cheating. "They were just not very compatible in different areas in their relationship. The touring and traveling didn't help. It seemed like they were more friends than lovers," the source said.