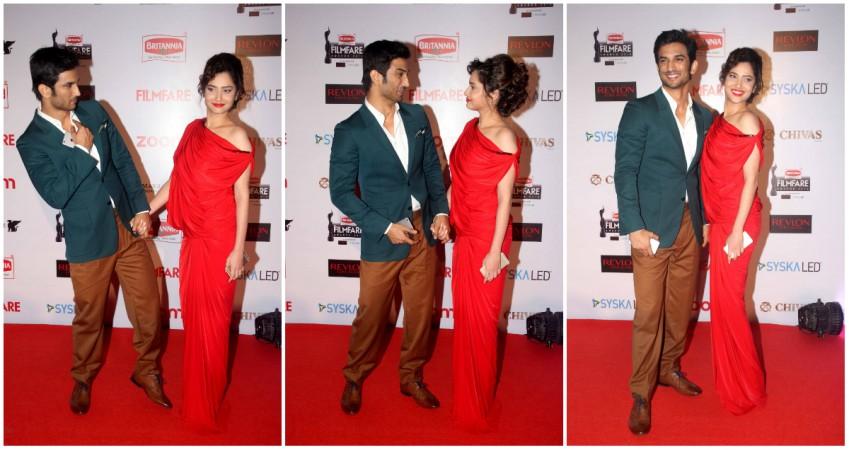 Rumours of Sushant Singh Rajput and Ankita Lokhande's break up have been doing the rounds for a long time, but neither of them have confirmed anything. However, Sushant's recent tweet is being seen by fans as a confirmation to the "M.S. Dhoni: The Untold Story" actor's split with Ankita.
"Neither she was an alcoholic nor I am a womaniser. People do Grow apart & its unfortunate. Period!!" Sushant tweeted. It is unfortunate if they have parted ways as their fans still hope the duo will come back together.
Several speculations regarding their break up have been doing the rounds. Earlier, it had been reported that Ankita's possessive, insecure nature and Sushant's success were the reasons behind their break up. However, according to recent reports, Ankita missed out on a film opposite a superstar due to Sushant's tiff with the production house.
Apparently, the film that Ankita missed was "Sultan" and the production house was Yash Raj Films. The actress was spotted at the YRF studio in Mumbai in October last year and it fuelled speculations. It had been reported that Ankita was working hard for the film and in fact, had a new haircut to fit the role.
Sushant and Ankita, who fell in love six years ago on the sets of their television show "Pavitra Rishta," were likely to get married in December this year. Fans were disappointed to learn that the two have reportedly parted ways.
Though they have not come out in the open to announce their break up, Sushant accepted that talking about this issue is "not a good feeling." "I can't talk about it right now. It is not a good feeling. Please, understand," he told the Hindustan Times.
Meanwhile, Sushant is working on two projects. One is "M.S. Dhoni: The Untold Story," which is slated to be released on Sept. 2 and the other is "Raabta" alongside Kriti Sanon.