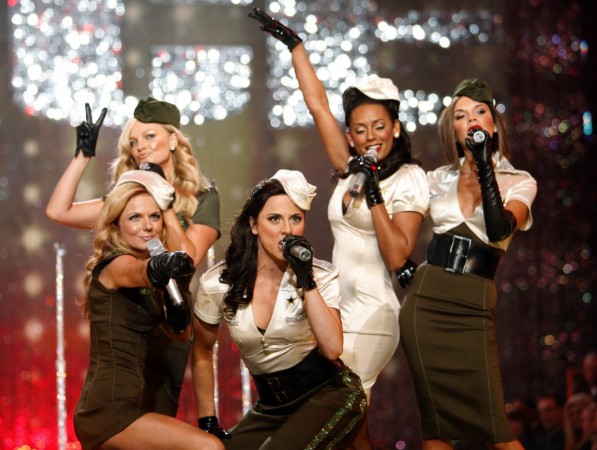 For any 90s kid, the news about Spice Girls reuniting brought back memories of nights spent singing along with the songs. Earlier this year, Melanie Brown, Geri Halliwell and Emma Bunton announced that they were coming together to form a group of their own, GEM -- based on their initials -- and record original songs.
The trio had started recording and turns out the first song has been supposedly leaked online. Unsure of the authenticity, fans are anyway checking the song out on YouTube. The audio track released has already garnered over two hundred thousand views. Neither of the trio has confirmed or denied the news until now.
If this is their new single, the song is unlike the upbeat version that Spice Girls are known for. The song is mellower and it lets the lyrics do the talking. The song, titled Song for Her, talks about a woman who is lost in her world of responsibility and has forgotten who she is meant to be. There are numerous lines from the song which somewhere highlight the singers' miss being in the limelight. "Wipe up your tears of doubt you have been crying, Lift up your dreams, feel like you're flying, never forget the girl is the woman you are," sings the song.
This year also marks the 20th anniversary of Spice Girls smash hit, Wannabe. Marking the occasion, the Brown, Halliwell and Bunton released a video in June this year, hinting at the reunion. The three vocalists reached out to Mel C and Victoria Beckham who apologetically declined the offer to be a part of the reunion. "The other two b***ches didn't want to do it," Mel joked with James Corden on The Late Late Show in September when asked about Beckham and Chisholm's lack of participation. "Victoria is busy with her great fashion line and Mel C is doing her own album, so they gracefully said, 'You three go ahead and do it."