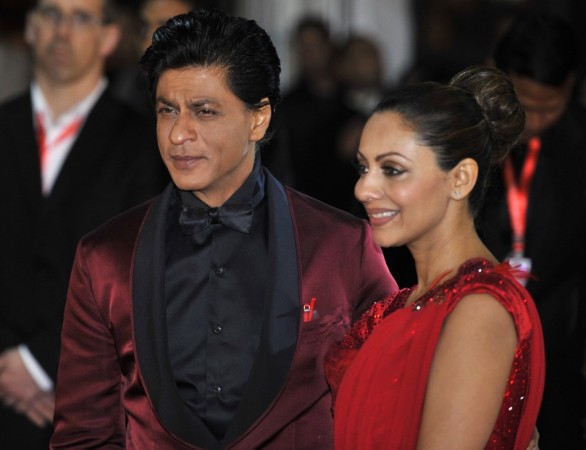 Bollywood superstar Shah Rukh Khan is in deep in trouble after the Indian Radiological and Imaging Associations (IRIA) raised questions on the actor's knowledge of the sex of the unborn baby that he and his wife were to welcome in July through surrogacy.
Recently reports were doing the rounds that Shah Rukh and Gauri were to have their third child through surrogacy for which they had consulted the same doctor whom Aamir Khan and wife Kiran Roa had consulted for their son Azad who was also born though surrogacy.
Although neither the star couple nor any spokesperson on behalf of the star made any comments regarding the third child or the surrogacy, it was reported that the duo was to have a baby boy.
"The baby is a boy, so Suhana will now have another brother after Aryan. It was entirely Gauri's decision to go in for surrogacy," Mid-Day quoted a B-Town insider as saying.
But the reports of the baby's gender have caused stir as the Indian Radiological and Imaging Associations has demanded the state health department to initiate an inquiry into the authenticity of the news reports.
"We have written to the state health department to find out how the actor came to know about the unborn child's sex when sex determination is illegal in India," Dr Jignesh Thakkar, coordinator for the Pre-Conception Pre-Natal Diagnostic Techniques (PCPNDT) Act, IRIA told Hindustan Times.
"Though filling of form F [mandatory while conducting a ultrasound] has nothing to do with sex determination, radiologists are caught for it under the act," said Dr Sanjeev Mani, senior radiologist, Holy Family Hospital, Bandra.
Demanding an investigation and action against all involved in the matter, IRIA sent an email to the top state health department officials which also included state health minister Suresh Shetty.
"If news reports are true then it is a clear that the celebrities can get away with breaking the law," Thakker said.