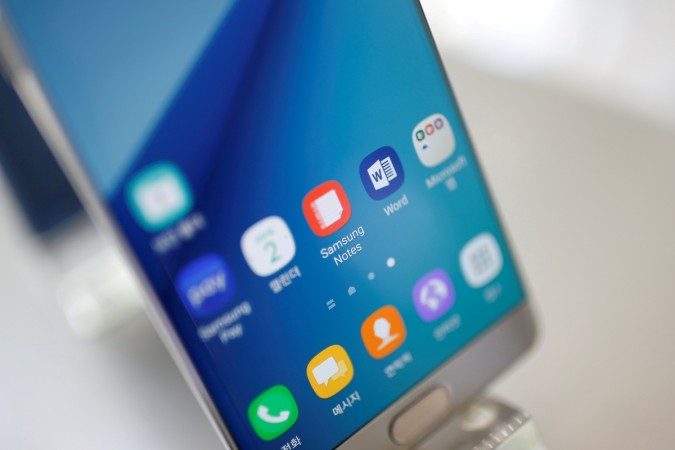 After the sad demise of the Galaxy Note 7, Samsung must really do something out of the ordinary to impress its fans once again. As it appears, the world's largest smartphone maker might have done just the thing.
Samsung's next big launch is going to be the Galaxy S8 and there is a lot of pressure on the company for that. The new S series flagship is going to be launched in February, bringing some of the biggest upgrades the smartphone industry hasn't seen so far.
According to the Investor, there is a leak suggesting the Galaxy S8 to sport a full edge-to-edge display. Ring any bells? Xiaomi just launched the Mi MIX bezel-less concept phone with 16:9 viewing area on a 6.4-inch display to woo consumers with its unique design.
Samsung's edge-to-edge display is going to be somewhat similar, featuring 90-percent screen-to-body ratio. This means, only 10 percent of the front design of the Galaxy S8 will have metal and the rest covered with a large display. If we put that in perception, Xiaomi's Mi MIX has a 91.3 percent screen-to-body ratio.
The only difference as we know so far is that Samsung will use an OLED display, unlike Mi MIX's LCD panel. So users can expect better detail and clarity.
According to a Samsung Display researcher, the company will go as high as 99 percent screen-to-body ratio in the coming years, which could mean everything will be integrated within the smartphone displays without any place for a physical home button with a fingerprint sensor in it.
While the bezel-free design has its own appeal, there are higher risks of damage as bezels are often protecting the display. But Samsung won't be alone in this bezel-free design for smartphones. According to the report, Apple is also planning to use a full-screen OLED display for the iPhone 8, which is not expected until later next year.
Rumours about Samsung's next flagship have been flowing in for weeks now. Based on those, we have learned that the Galaxy S8 will make significant leaps in terms of smartphone technology. It is expected to come with a dual curved display with 4K resolution and 806ppi, an all-new 10nm based Snapdragon 830 chipset or an Exynos processor, a 12MP S5K2L2 sensor and a 13MP sensor combined to take detailed photos and an 8MP front snapper for selfies.
As one can expect, the Galaxy S8 will have the best features of the Galaxy S7, such as water and dust proof certification and wireless charging. In fact, there might even be an upgrade to the existing features.