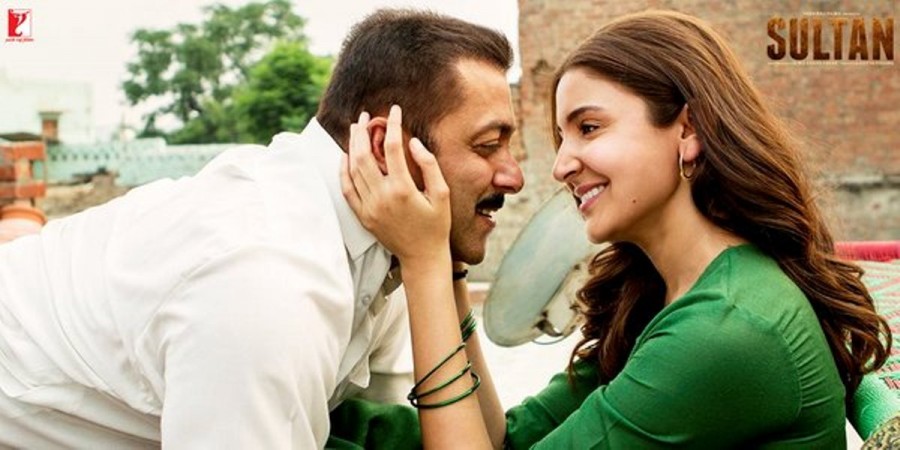 Salman Khan's "Sultan" is scheduled to arrive in theatres on July 6 and the buzz is that it's going to be an early Christmas for the makers. The sports-drama film has blockbuster written all over it.
However, the superstar isn't too pleased with the early predictions being done by trade analysts and likes to keep it real. He told the Asian Age that it's not easy to reach the Rs. 300 crore mark with every film.
"It's not possible to cross Rs 300- Rs 400 crores every time. Halwa hai kya? Even crossing Rs 100 crores is a big thing. Once you do it, people assume you'd do it every time — especially these trade pundits. Of course it's great if it happens. The bigger the hit, the better it is for us," the daily quoted him as saying.
However, this doesn't mean he's done with the number game. He looks forward to film releases because he works hard on them. Salman elaborated that stars today have options to choose from unlike the times when they had to jump from one set to another and do 15 films simultaneously.
"We get around 15 scripts, from which we take up one or two. We put in our best and wait for the prefect release for an opening success and adulation," he added.
"Sultan" focuses on the rise of Haryana-based wrestling champ Sultan Ali Khan (Salman) and his inner conflicts. Directed by Ali Abbas Zafar, "Sultan" also features Anushka Sharma, Randeep Hooda and Amit Sadh in key roles.