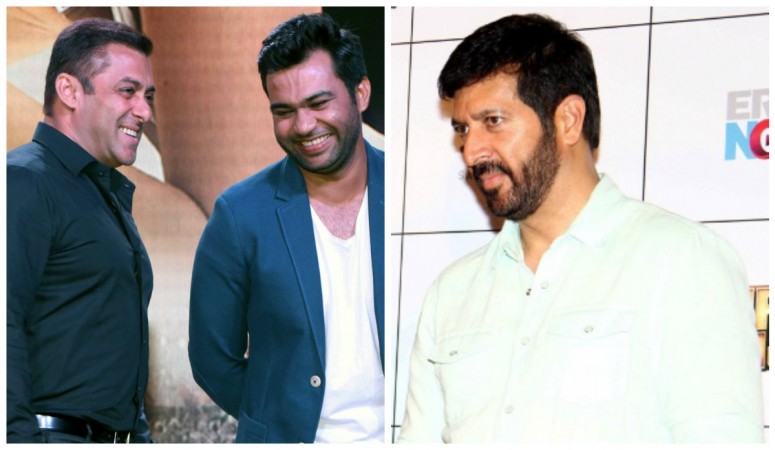 Salman Khan was once good friends with Kabir Khan, but reports suggest that Tiger Zinda Hai director Ali Abbas Zafar has replaced the former in the actor's life after the Tubelight debacle.
Salman and Kabir are reportedly not even on talking terms currently. It has been reported that the superstar and the film-maker's friendship went kaput after Tubelight bombed at the BO. According to reports, Salman wanted some changes in the film, but Kabir did not pay attention to his suggestions, and that caused the rift.
Also read: You should continue to feel like 'vagina': Padmaavat co-writers to Swara Bhaskar in open letter
"The differences between the two of them have been brewing for some time now. Tubelight was the end of their friendship. Salman and Kabir had heated arguments over how the film and its characters needed to be treated. There were stand-offs in full view of the entire unit, where Kabir would not give in to Salman's suggestions," The Asian Age quoted a source as saying.
The report stated that Ali has now taken that special slot in Salman's life as the former is open to his suggestions. Ali Abbas Zafar and Salman Khan's past collaborations, Sultan and Tiger Zinda Hai were bolckbusters. While Salman Khan and Kabir Khan's earlier ventures, Ek Tha Tiger and Bajrangi Bhaijaan did wonders, Tubelight was a big flop.
"We can comfortably assume that Ali Abbas now occupies the place in Salman's professional and personal range that Kabir occupied earlier. Ali is more open to Salman's suggestions than Kabir was. Ali Abbas and Salman have worked on two blockbusters Sultan and Tiger Zinda Hai. And if their third film together, Bharat, is a smash success, Ali Zafar would be one-up on Kabir, since his last film with Salman (Tubelight) didn't work," the source told the publication.
While Salman has already joined hands with Ali for their third film titled Bharat, the report added that Kabir approached the superstar with another film, but the latter showed no interest.
Earlier there were many reports claiming tension between Salman and Kabir on the sets of Tubelight, but the director had always denied such rumours.
Meanwhile, Tiger Zinda Hai has already become Salman's highest grosser till date, but is still running in theatres, and is earning well. It is to be mentioned, Ek Tha Tiger was directed by Kabir, but the sequel went to Ali's hands.