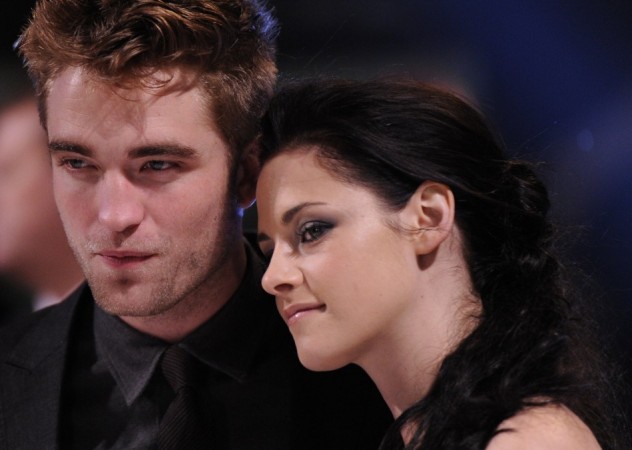 The "Twilight" saga is long over and so is the Robsten romance. Apart from Kristen Stewart's philandering ways, Robert Pattinson's date with singer and good friend Katy Perry pushed the couple's relationship to a breaking point.
Confirming the rumours, Katy's close friend Bella Rapone revealed to Daily Star that weeks before the Robsten split, Robert and Katy had hung out at a gig by Indie band Daughter in New York.
This may come as a shock, since Kristen and Katy were the closest of friends and were often spotted together in public.
"She and Rob started off in the Bowery Ballroom, where they watched a gig by the indie band Daughter with a whole bunch of people, mainly pals of hers," said Rapone.
"Then they took off with a smaller group for a much more intimate venue, The Spot at the Trump SoHo Hotel, where it was ­obvious there was ­chemistry between them," she said adding, "They've always liked each other."
Robert and Katy's closeness did not go well with Kristen and the couple reportedly had an argument over it. Things turned worse with Robert moving out of her Los Angeles pad. The actor was spotted moving out with truck loads of his belongings to his Spanish styled villa in the city.
"She kept asking him how he could think of betraying her in public after all they had been through," said Rapone.
"Rob said something like that was rich coming from her. The argument descended into a yelling match. At the end, Rob said he'd had enough, packed his bags and walked out on her for a second time."
According to earlier reports, Katy had expressed displeasure at Rob going back to Kristen after the "Twilight" actress was caught cheating on his back with director Rupert Sanders.
The breakup has apparently taken an emotional toll on Kristen. On Friday, the 23-year-old actress seemed to have lost her cool at the paparazzi and flipped the bird a couple of times before stepping into a car.