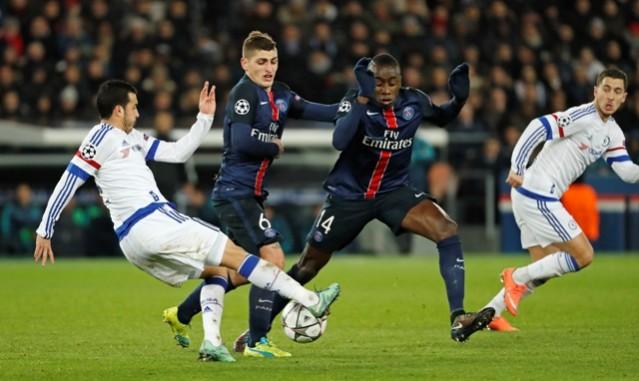 French giants PSG's humiliating 1-6 defeat to Barcelona in their 2nd leg match against in the Champions League midweek has led to plenty of post-mortems.
Pop icon Rihanna and one of the best-looking actresses of Hollywood, Salma Hayek, have also been dragged into the investigation.
Two of PSG's best players -- Blaise Matuidi and Marco Verratti -- were allegedly present at a private nightclub in Paris on Monday night -- just two days ahead of their Champions League match against Barca at the Camp Nou.
Rihanna and Hayek were a part of the party as well.
French newspaper L'Equipe claimed that French midfielder Matuidi and Italy midfielder Verratti -- who draws comparisons with Barcelona legend Xavi -- were seen socialising with the This Is What You Came For singer.
It was alleged that the PSG duo took the match too lightly following the 4-0 overwhelming of Barca in Paris in February, and that backfired in the worst way possible.
Rihanna was in Paris as part of a fashion show organised by sportswear giant Puma, where she launched her new range of clothing 'Fenty X Puma'. She was joined by Hayek, Cara Delevingne and other top models and actresses.
Although the truth hasn't been uncovered yet, PSG have taken to twitter to completely rubbish the news story from L'Equipe.