Rajinikanth and Shankar's movie might not be officially announced yet but rumours about the proposed project are all over the town. The latest buzz is that the director had initially planned the project with Ilayathalapathy Vijay.
Rumours are rife that after Shankar wrapped up his mega-budget venture "I", he locked in a script and decided on roping in Vijay. In fact, the director wanted cast Vikram, who has a good working relationship with the "Enthiran" creator, to play the baddie.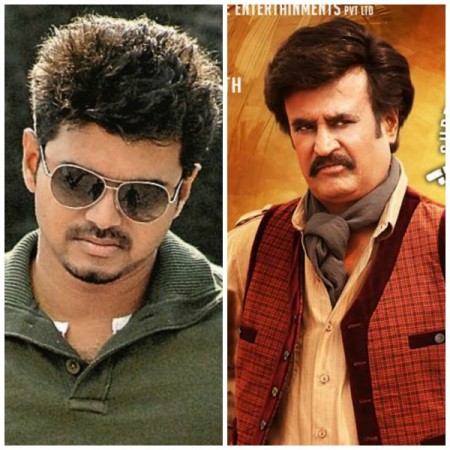 But a phone call from Rajinikanth changed the director's plans. Well, reports say that Rajinikanth expressed his desire to work with him and it made the director drop everything and rewrite a portion of the script to suit the superstar's image.
Shankar then decided to rope in Kamal Haasan for the negative role, but the Universal Star turned down the offer. As a result, he has reportedly decided to go ahead with his original plan of casting Vikram in the role of a villain.
Vijay and Shankar had earlier worked in blockbuster "Nanban", which was the Tamil remake of Bollywood hit film "3 Idiots". As it was a remake, the duo had expressed the desire to be part of an original film.
Coming back to Rajinikanth and Shankar's film, it is reported that AR Rahman will be composing the music for the movie, which is likely to take off in five months from now. The other cast and crew are yet to be finalised.
It is also not clear whether Rajinikanth and Shankar are coming together for a sequel to their blockbuster "Enthiran".