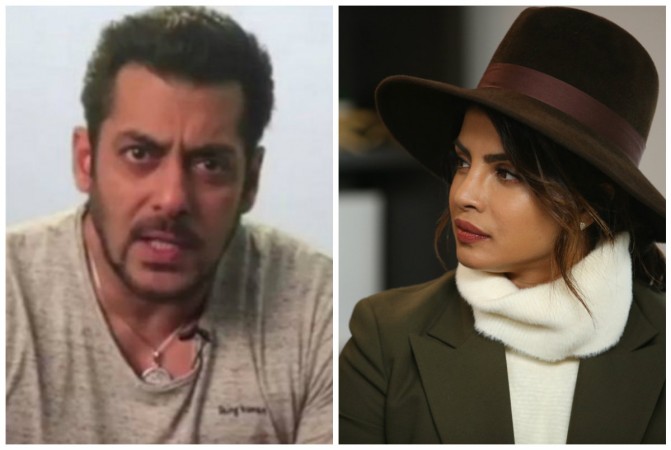 A lot has been said and reported about Priyanka Chopra's exit from Salman Khan's Bharat. Unlike previous reports, now it has been reported that PeeCee left the project not due to her engagement plans or other Hollywood movie, but due to Salman's alleged habit of coming late on the sets.
It has been reported that Priyanka had two main reasons for quitting Salman's movie – one was the inclusion of two other actresses and the second was the superstar's alleged unprofessional attitude.
"Priyanka left the project when she came to know that Tabu and Disha are also part of the project. The source also added that Priyanka even got to know about Salman's habit of arriving late on the sets. Apparently, Priyanka was not comfortable in working in this mode after working in the professional atmosphere in Hollywood," a source told The Times of India.
A few days back, Salman had said that Priyanka was so eager to work with him in Bharat that she had called up his sister Arpita "a thousand times", and had even requested director Ali Abbas Zafar to get her on board.
"It must have been very difficult for her to make this decision because she was very keen to work on this project. She has called up Arpita a thousand times, saying, 'I want to work with Salman'. She has even called up Ali (Abbas Zafar) and told him, 'See if you can get me something in this film'," the actor was quoted as saying by a leading publication.
Salman had even said that Priyanka herself later decided to quit the film citing marriage as reason. Nonetheless, it is Katrina Kaif who eventually bagged the big movie, and is ready to romance the Sultan actor again on screen.