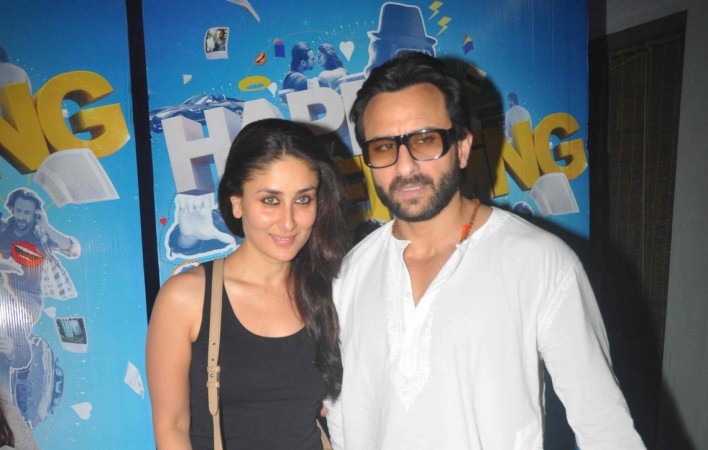 Kareena Kapoor Khan has denied reports of undergoing a sex determination test in London. It was reported that the actress, who is expecting her first baby, underwent such a test in London. Reports had also suggested that Kareena will have a baby boy.
Now Kareena has come up with a statement denying all the rumours. "The report is completely baseless and the couple strongly denies any such incident. There was no such discussion with any doctor in London and the report is purely a figment of someone's imagination. Kareena and Saif are both mature adults and are above all this. We would like to request everyone not to unnecessarily sensationalise a private issue," Kareena's spokesperson said in a statement to Pinkvilla.
It was earlier reported that Bebo underwent a sex-determination test in London as it is illegal in India , while it is not so in UK. Reports had suggested that the test confirmed she and Saif would have a boy as their first child.
Although the "Bajrangi Bhaijaan" actress was initially reluctant to announce her pregnancy, Saif later confirmed that they are expecting their first baby. Earlier, there was also a buzz that Kareena had walked out of two upcoming projects, "Veere Di Wedding" and "Golmaal 4," owing to her pregnancy.
However, the producer of "Veere Di Wedding", Rhea Kapoor denied the rumours. "Bebo is a thorough professional and she will start shoot of the film in August. Much like the spirit of our film, which celebrates the modern girl, Kareena is going on with her work and life as usual. We are proud to have her in the film," PTI had quoted Rhea as saying. But there has not been any update on she being or not being in "Golmaal 4."