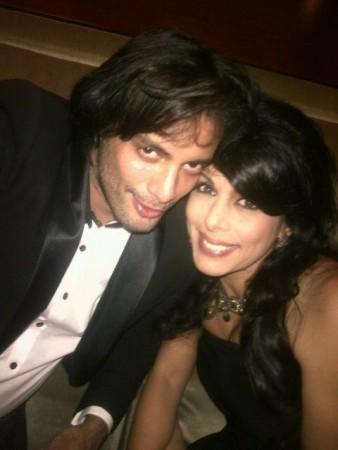 Television talk show host and Bollywood actress Pooja Bedi is in a trouble for her closeness with her friend Akashdeep Saigal.
Both the Bigg Boss-5 contestants were spotted in a party where a TV channel caught them together, apparently exchanging some kisses during the party.
"Ok! Here's the controversial link! Do u think we're talking in ear because its a loud nightclub or kissing? Your view", she tweeted.
The 41-year-old talk show host and daughter of actor Kabir Bedi also posted the "controversial" video.
She participated in Bigg Boss-5 and was voted out Nov. 26 last year.
Earlier, during their stint in the TV reality show, there was a rumor that the two contestants had exchanged kisses.
According to media reports, Pooja kissed Akashdeep and they shared some intimate moments before they went to sleep in separate beds.
Watch the video to find out if Pooja Bedi was kissing Akashdeep or just whispering in his ears.