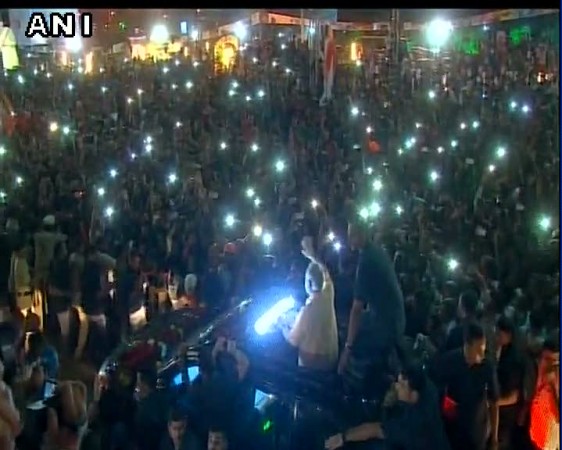 Prime Minister Narendra Modi seems to have sounded the Gujarat poll bugle, after he led the 11- kilometre-long roadshow in Surat (a stronghold of the Patel community and a hotbed for the Patidar agitation), where he received a grand reception on Sunday.
Vibrant Gujarat Summit kicks off in Gandhinagar, Gujarat CM welcomes all
The roadshow, which began from the airport at around 7.25 pm and ended at 9.25 pm at the Circuit House, turned out to be a mega outreach by Modi for this election year after the BJP decided to project him as the face of 2017 state Assembly polls.
Though it is Modi's eighth visit in nine months to Gujarat, which is going into poll from November, it is his first visit to Surat since becoming the Prime Minister. After a landslide victory in Uttar Pradesh and Uttarakhand, the Gujarat polls are going to be a battle of prestige for the PM in his home state.
His reception was indeed grand owing to the thousands of people who thronged the roads illuminated with lights of different colours, waved the tricolour and chanted "Modi! Modi!" and "Bharat Mata Ki Jai." PM Modi was also greeted by people from different communities, who wore their traditional costumes.
While a 11 km-long saree with names of various government schemes printed on it was also tied along the route, a 1,008 metre-long welcome banner signed by over one lakh people was also on display. Even PM Modi reciprocated to the cheer and support that he received by waving at the crowd, while standing through the open sunroof of an SUV for almost two hours.