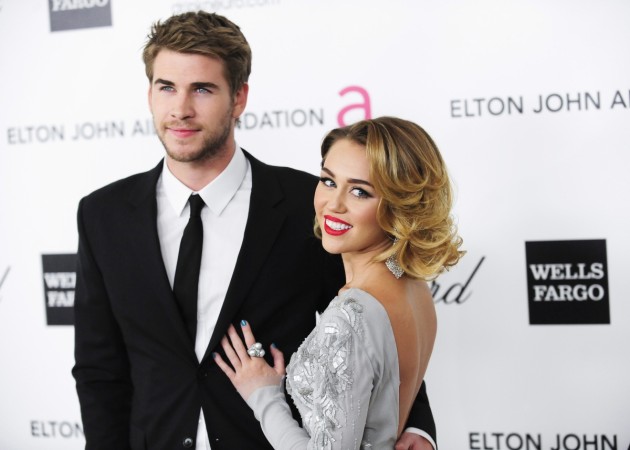 The 2016 Met Gala, held on Monday, May 2, was fabulous and stunning, but Miley Cyrus' absence was conspicuous. The singer is reportedly spending a lot of time with her rumoured boyfriend Liam Hemsworth, and according to sources, the relationship is her top priority.
A source told Hollywood Life that Miley would have attended the Met Gala, but spending time with Liam took precedence. "...she would have totally rocked it with this year's theme of Fashion in the Age of Technology," the source added.
The rumoured couple was seen holding hands while walking out of the LAX airport on Monday. According to Daily Mail, the "Wrecking Ball" singer was even seen wearing her 3.5 carat ring that Liam gifted her when the couple got engaged in 2012.
Rumours have been rife that Liam and Miley got back together in late 2015. Many reports speculated that the two are even engaged after Miley was seen wearing her engagement ring.
However, Liam said that an engagement isn't on the cards. He didn't reveal further information about the status of his relationship with the former Disney star. However, Inquisitr reported that Miley is planning a summer wedding. The outlet speculated that the ceremony could be held in Australia, where Miley and Liam have been spending a lot of time.
The singer's time in Australia seems to be a very rewarding personally. Recent pictures of her trip indicate that she's been spending time with Liam's family. Earlier, she even got the same tattoo as Liam's sister-in-law, Elsa Pataky.