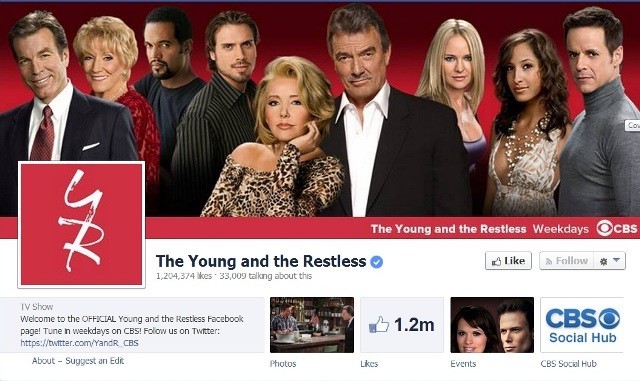 What seems like a diss to "The Young and the Restless" ("Y&R") producer Jill Farren Phelps, Michael Muhney recently posted a photo of his hands on his Twitter account.
Zoo day with the family! #LAzoo pic.twitter.com/GMHW68eSHC

— Michael Muhney (@michaelmuhney) June 1, 2014
In the photo captioned as "Zoo Day With The Fam," Muhney could be seen pushing his baby's stroller. Those who have been following "Y&R" since Adam Newman's death (the character previously played by Muhney) would know that in the last few weeks' scenes starring Newman's hands have become a frequent phenomenon. Rumors are ripe that "Y&R" is prepping up towards a big reveal and scenes of Newman's hands are just a step towards it.
It is being understood that Newman is being brought back to the show as the production team of "Y&R" is reportedly searching for a new actor who could step into the shoes of the character.
There have been rumors that show's makers have already found Muhney's replacement in "All My Childern's" alumni Cameron Mathison. Amidst the scenes of Newman's hand and buzz regarding the character's comeback, Muhney's picture of hands is understood to have some subtle message for Phelps.
Some fans believe that Muhney's photo is a way to mock at Phelps as the scenes of Newman's hands have become a subject of much ridicule, reported Celebrity Laundry.
While other fans think that it could be Muhney's way of indicating that he is making a return to "Y&R."
Much recently, reports of Muhney being spotted on "Y&R" sets had gone rampant.
"The search for an actor to play Adam has intensified in the last few weeks, and insiders report that Michael Muhney could be back in the mix to reprise the role. The actor, whose controversial exit last December sent shock waves throughout the community, was reportedly spotted at the Y&R studios," the Website had quoted a report from 9th edition of Soap Opera Digest.
Muhney was fired by Phelps after he allegedly harassed a co-star. It was being said that he behaved inappropriately with Hunter King. As per the Website reports, King had claimed that Muhney groped her. However, no official charges were filed against the actor.
Since Muhney's exit, the popularity of the show has suffered tremendously. Not only has the show lost its loyal audience but has become a breeding ground of controversies. It is still not confirmed as to who will play Newman's character but if Muhney returns, then the show could get back its somewhat diminished fame.