F1 veteran Lewis Hamilton joined his "brother" Neymar Jr, the FC Barcelona superstar, during the NBA Finals 2017 Game 2 on Sunday, June 4, to watch the Golden State Warriors beat the Cleveland Cavaliers 132-113 in Oakland.
The Warriors have gone 2-0 up in the NBA Finals.
Hamilton and Neymar alongside each other and although we do not know what they discussed about other than the game, let us speculate on what their conversations could have been on.
While the current Formula 1 season and Hamilton's persistent effort to keep Sebastian Vettel at bay could be one of the talking points between the brothers, as well as FC Barcelona's not-so-good season, let us predict what could have been the possible other discussions between Hamilton and Neymar on Sunday.
Real Madrid's win:

Pretty sure as much as Neymar wouldn't have liked it, the Brazilian may have had brought up the Los Blancos' thunderous win over Juventus in the UEFA Champions League final on Saturday. The news made every kind of a headline. After all, 12 European titles do not come easy.
Upcoming Brazil vs Argentina match:

Neymar is out of the Brazil squad as the Selecao get set to meet Argentina in a high-profile football friendly on Friday, June 9, in Australia. The 25-year-old star forward has been given an extended break by national team head coach Tite.
Neymar might have discussed the rest of the Brazil team members and if they stood any chance against Argentina.
Bella Hadid: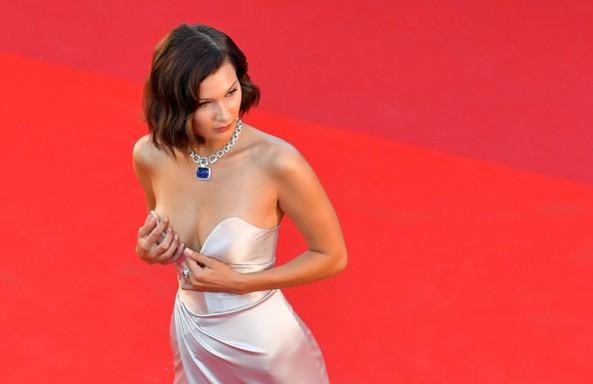 It's not a hush-hush affair anymore that Lewis Hamilton is indeed dating American supermodel Bella Hadid. The ravishing 20-year-old was seen having the time of her life alongside Hamilton as they travelled on the yacht along the luxurious French Mediterranean coastline on Monday.
This happened after the British driver finished a disappointing seventh place at the Monaco Grand Prix 2017.
Neymar possibly would have asked Hamilton: "Er...What's happening, bro?"
Hamilton would have possibly blushed.