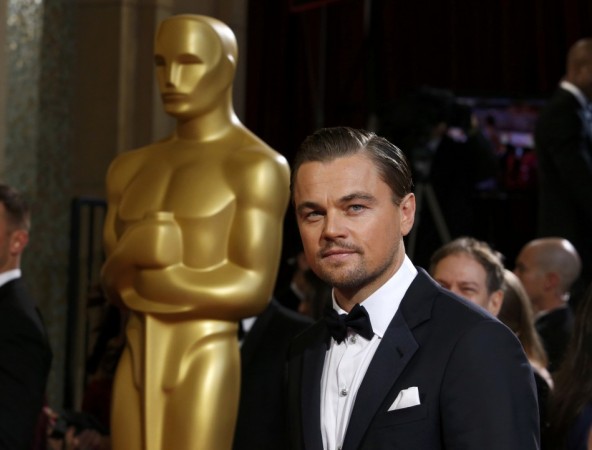 In the fight between Justin Bieber and Orlando Bloom, actor Leonardo DiCaprio was clearly on Team Bloom, as he was seen cheering on as his fellow actor was gearing up to deck Bieber, reports said.
The exact cause of the fight is yet to be revealed. While some believe it has something to do with Bieber's friendship with Bloom's ex-wife, Miranda Kerr, other reports state that "The Pirates of the Caribbean" actor's closeness to Selena Gomez might have been a contributing factor.
Whatever the reason, the brawl proved to be a source of entertainment for many celebrities who are clearly not Bieber fans.
Anastasia Skolkova, an eyewitness, told the media that DiCaprio was "flipping out" and applauding Bloom, according to Mirror.
"It was amazing. Everyone stood up and started watching like it was a show and clapping. ... DiCaprio was flipping out," she said.
DiCaprio and Bieber have a history, and the "Wolf of Wall Street" actor is not a huge fan of Bieber's. In June, DiCaprio snubbed the "Baby" singer by refusing to party with him, and this is said to have irked Bieber, who is used to having his way.
"Justin was strutting his stuff all over the club, walking around shirtless and scoping out chicks," a source told Star at the time, according to Mirror. "But when he heard Leo was there, he had his bodyguard muscle a path to where Leo was sitting."
Bieber reportedly sent someone from his entourage to ask permission to party with DiCaprio, who clearly was not interested.
"Justin was nodding and smiling in Leo's direction, but Leo just shook his head no and waved him off," an eyewitness said. "He thinks Justin's a little twit. Leo doesn't want or need photo ops with publicity-hungry, manufactured pop stars."
Before the Ibiza fight, too, DiCaprio is said to have flicked Bieber from Bloom's A-list crowd, which enraged the singer.
"People were quiet, just having their dinners. Leonardo DiCaprio was sitting with Orlando at their table. It was a big table, they had a lot of friends.
"Everything was quiet and then suddenly, people had cameras out. Then it was like dinner with a show.
She continued: "Bieber said something to DiCaprio - I don't know exactly what, because it was seven or eight metres away. Leo brushed his hands at him, like, I don't care what you say. Yeah, he flicked him away."