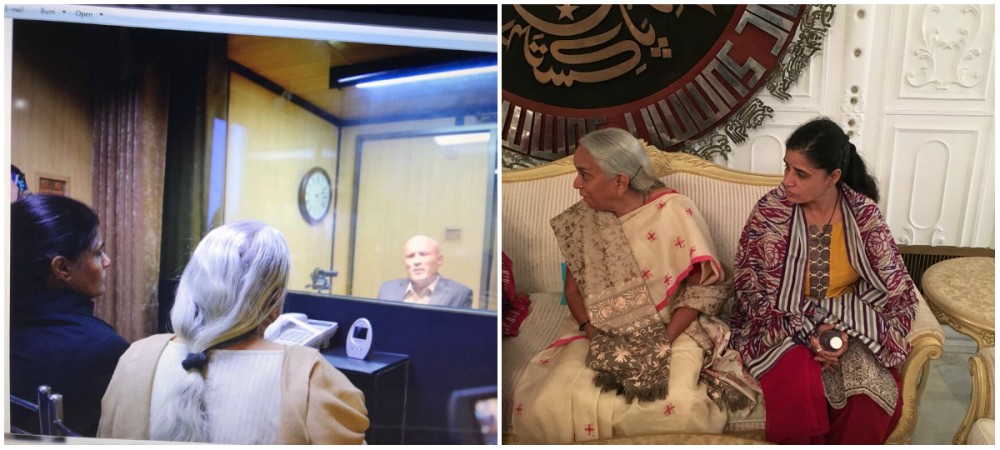 Pakistan on Monday, December 25, made tom-tommed the meeting of Kulbhushan Jadhav — whom a Pakistani military court has convicted of espionage and ordered to be hanged — with his mother and wife, claiming it was a humanitarian gesture, but the meeting may not have taken place when Pakistan claimed it had!
Pakistan Foreign Office spokesperson Mohammad Faisal on Monday tweeted out the following photo of Kulbhushan's mother and wife waiting at the Foreign Office to meet him.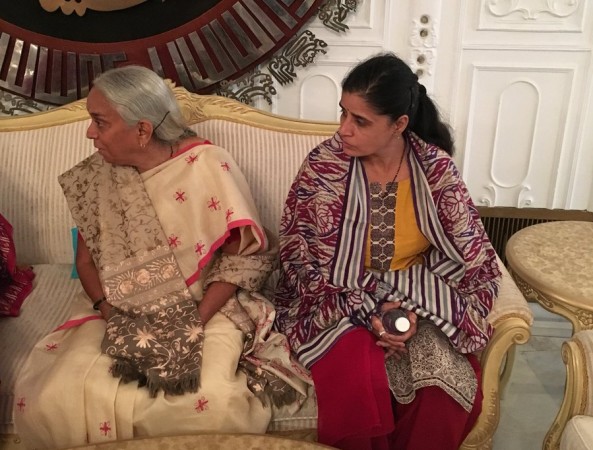 Faisal captioned this picture, tweeted out at 2:09 pm IST: "The mother and wife of Commander Jadhav sitting comfortably in the Ministry of Foreign Affairs pakistan . We honour our commitments. [sic]"
Then, at 3:26 pm IST, Faisal tweeted out four photos purportedly showing Kulbhushan meeting his mother and his wife. The photos show the two women wearing vastly different clothes from when they were pictured a little over an hour ago.
Here is one of the photos, which clearly shows the women believed to be Kulbhushan's mother wearing what appears to be a sweater and a dupatta that nowhere matches what she was shown wearing just some time ago.
What is even more baffling is that Kulbhushan's wife, who had been seen carrying a cream-colour shawl with red design on it is apparently seen in this photo wearing a black shawl.
Here is another photo that shows their clothes clearly: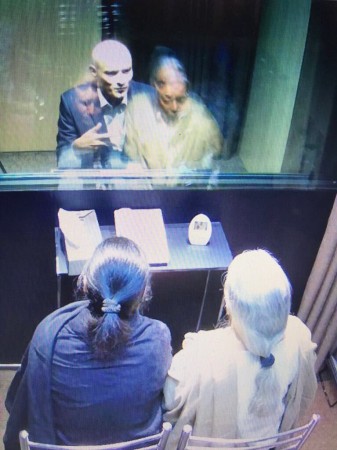 One may argue here that Pakistan may have made them change their clothes before they met Kulbhushan, but then there are pictures from after the meeting that show them wearing the same clothes that they were wearing before the meeting.
Here is a tweet from news agency ANI that shows Kulbhushan's mother and wife wearing the same clothes that they had been pictured in before the meeting.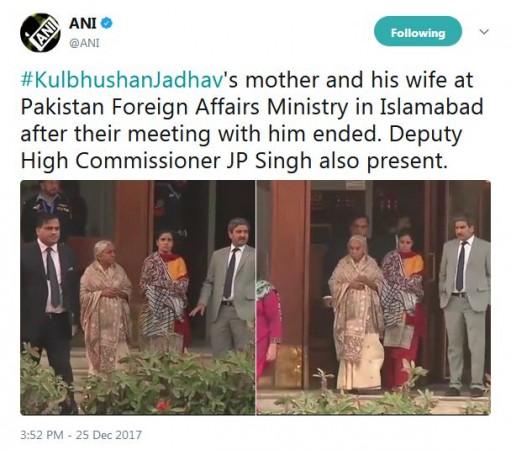 They are seen with Indian Deputy High Commissioner JP Singh, who apparently accompanied the women to the meeting and was allowed to be present at it.
These photos raise some big questions, the primary of them being: Did Kulbhushan's mother and wife meet him when Pakistan said the meeting took place? Or did it take place at a different time?
Clearly, we will need more information before we can answer such questions.