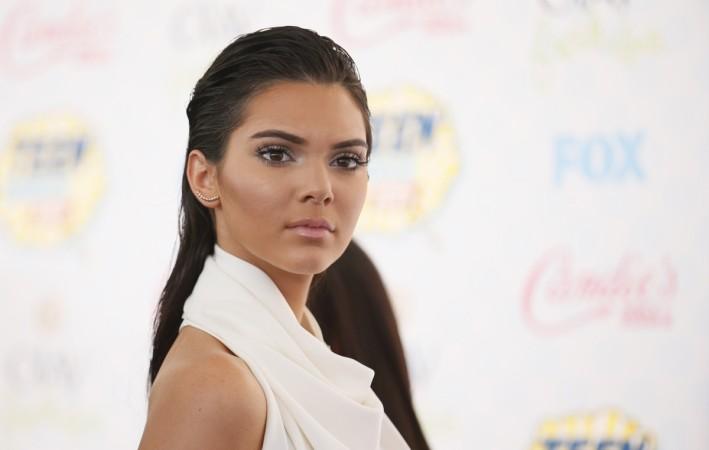 Kendall Jenner has finally moved on from her failed relationship with One Direction singer Harry Styles, and she is now said to be happily dating Dallas Mavericks forward Chandler Parsons.
Reportedly, it was Kendall's mother Kris Jenner who set them up, and the momager is said to be happy that the two are getting along like a house on fire.
"Mama Kris met Chandler a few weeks ago and was blown away by not only his good looks, but his promising B-ball future," a source told Mail Online, adding that Kris is now gearing up to ask Parsons to appear on the family's reality show, "Keeping Up With The Kardashians."
Parsons, 25, was all set to appear on a dating reality show before he met Kendall, 18. But he opted out of the show soon after getting together with Kendall, and producers of the show are said to be displeased with this.
"Chandler was just about to start filming a series similar to 'The Bachelor,'" said the source. "He was going to be introduced to a group of gorgeous women in hopes of being fixed up with the girl of his dreams. But before the cameras had a chance to roll, he's pulled out of the show."
While Kris is said to be happy that Parsons is dating her younger daughter, friends of the basketball player are said to have warned him against getting involved with a member of the Kardashian-Jenner clan.
As fans of "Keeping Up With the Kardashians" would know, Kris is way too involved in her children's life than deemed normal, and Parson's friends believe it might be difficult to date Kendall and manage Kris at the same time.
"Everyone knows that when you date a Kardashian… you have to deal with Kris who is totally enmeshed in the lives of her kids," said the source. "No matter how hot Kendall is, it's not worth it."
Kendall's dad Bruce Jenner is also said to be unhappy with the match. His stepdaughters Kim and Khloe have been involved with athletes, and it hadn't turned out well for them. Kim was previously linked to Reggie Bush and Kris Humphries, and Khloe's is still going through her separation with husband Lamar Odom.
"On one hand Bruce knows how most professional athletes are major players and he doesn't want that for his daughter. On the other hand, he doesn't want to cause trouble since his daughter's already been through so much this year with her parents' separation," the source said.
"Besides, it would be like trying to close the barn door after the horse is already out," the source added.