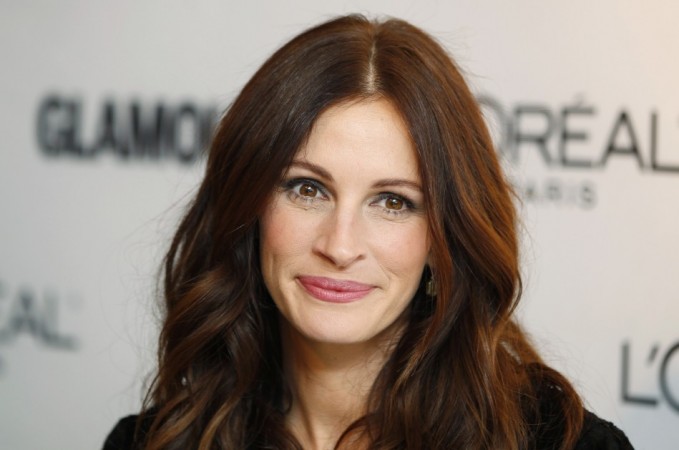 Nancy Motes, Julia Roberts' half-sister, who was found dead on Sunday in a bathtub in her Los Angeles home with prescription and illegal drug near her, reportedly left behind a five-page suicide note implicating the Oscar-winning actress in her death.
Motes, 37, who had the same mother as Roberts, 46, said in her suicide note that the actress "drove her to do this".
"There were three pages of rantings that her sister drove her to do this. There was one page to her mom, telling her how much she loved her, and one page apologizing to (her fiancé John Dilbeck)," a source close to the investigation told Daily News.
It is no secret that Motes and Roberts had a fractured relationship, and on many occasion Motes had publicly criticized the "Pretty Woman" actress.
In a series of tweets before her death, Motes called her sister a b***h, and stated that she was not even a good actress.
"So my 'sister' said that with all her friends & fans she doesn't need anymore love. Just so you all know 'America's Sweetheart' is a B—-H!!'" Motes wrote under the handle @Dabbs76.
She later added: "Do you want to be a fan of someone so cruel? She's not even that good of an actress. Happy you totally F—ed with me?"
These tweets have since been deleted.
And, last August, Motes, who had long struggled with weight issues, claimed in a tell-all interview that Roberts often taunted her for being overweight.
"When I was in high school and she was an adult, she would just let me know that I was definitely overweight," Motes told the Daily News last year.
At one point, Motes weighed nearly 300 pounds before she decided to undergo gastric bypass surgery in 2010.
"I think that growing up as Pretty Woman's little sister has definitely made me try to see the person inside and not the person outside," she said. "A lot of my life I felt judged for my weight."
Motes was also upset that her mother, Betty Lou Motes, had "rejected" her six months ago due to her dependency on drugs, and this further drove her into depression, John Fraschetti, a friend of Motes' fiancé, told Mail Online.