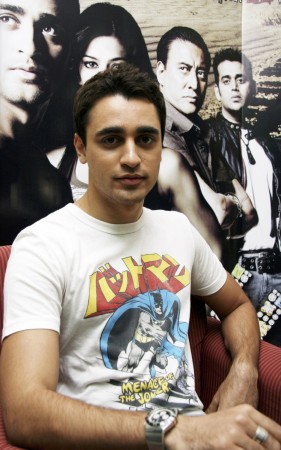 Producer Ekta Kapoor, who is known for her fiery temperament, reportedly landed on a discordant note with actor Imran Khan, and the actor subsequently lost out "Milan Talkies" to Shahid Kapoor.
According to reports, the "Once Upon a Time in Mumbai Dobaara" (OUTMD) star had strong issues with producer Ekta on the promotion of the film. A report by India Today stated that Ekta wanted 'aggressive promotion techniques' in the lines of Shah Rukh Khan's "Chennai Express" but the young actor did not endorse the producer's view which apparently led to a clash of interests.
The feud further turned ugly when Ekta dropped Imran Khan from Tigmanshu Dhulia's "Milan Talkies". It is reported that all is not well between the duo though reports also suggested that Imran opted out of "Milan Talkies" due to date issues.
Giving strong leads into the discord, Ekta spoke out on Shahid's replacement Imran to Hindustan Times: "People have different opinions, and they don't always need to agree with each other. Milan Talkies needs a certain amount of aggression and push. I'm not commenting on any actor; I find it embarrassing to discuss that."
"I feel that talking about this won't help. Besides, there's no point speaking about what has happened in the past. Out of respect for Jeetuji, I won't say anything about this," said Imran.
In an interview to India Today, the 30-year-old actor had expressed doubts about the effectiveness of aggressive film promotions, "Increasingly, I'm starting to suspect that it's overkill. We're jumping and dancing everywhere and bombarding people with our faces to the point where it's 'haan, bas dekh liya. Ab theatre jaa ke kaun dekhega?"
"I'm legitimately concerned that people will say there's nothing left to see now. Maybe I'm wrong, who knows but my fear is that we'll saturate the audience. People will see your face so much during promotions that then there is no interest to see you on screen."
"OUTMD", which was released a week post Shah Rukh's "Chennai Express", has amassed several controversies, most of which dealt with the film's release date, distribution issues and an infamous SRK-Ekta movie screening episode.
A similar discord was also reported between Ekta and Akshay Kumar after the producer blamed Akki of not doing enough for the film's promotions.