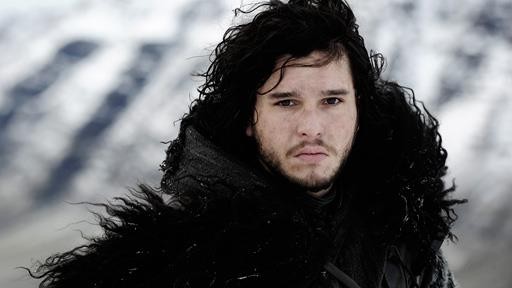 "Game of Thrones" fans are once again reanalyzing the famous R + L = J theory, which talks about Jon Snow's true parentage, as the recent episode of HBO's fantasy drama seemingly gave a lot of clues confirming the theory.
Based on this popular theory, Jon Snow's parents are Rhaegar Targaryen and Lyanna Stark, and on Sunday's episode of "Game of Thrones" Lyanna Stark's name was brought up when Sansa visited her aunt's crypt in Winterfell. It is believed that Rhaegar kidnapped and raped Lyanna, resulting in Robert's rebellion and the fall of Targaryen dynasty.
If this theory turns out to be true, then Jon Snow has more rights to the Iron Throne than Daenerys, and the Mother of Dragons is only Rhaegar's sister.
While popular belief is that Rhaegar is cruel, Ser Barristan recalled before his apparent death that Rhaegar loved to sing to the people. "Rhaegar never liked killing, he loved singing," Barristan said, hinting that Rhaegar had a soft side. This has given rise to speculation that Rhaegar and Lyanna could have been in love and that Jon Snow was created out of love, and not rape.
In the series, Jon Snow is believed to be the bastard son of Ned Stark, who was killed off in the first season. But actor Sean Bean has been vocal about his character not being Jon's parent.
"I've definitely got some unfinished business that needs to be resolved there. I'm obviously not Jon Snow's dad. And you need that to be revealed at some point, don't you?" Bean told Vulture.
In the books by George RR Martin, it is clearly mentioned that Ned kept his vows to his wife Catelyn, and when Jon asks about his parentage, Ned says Jon is "his blood."