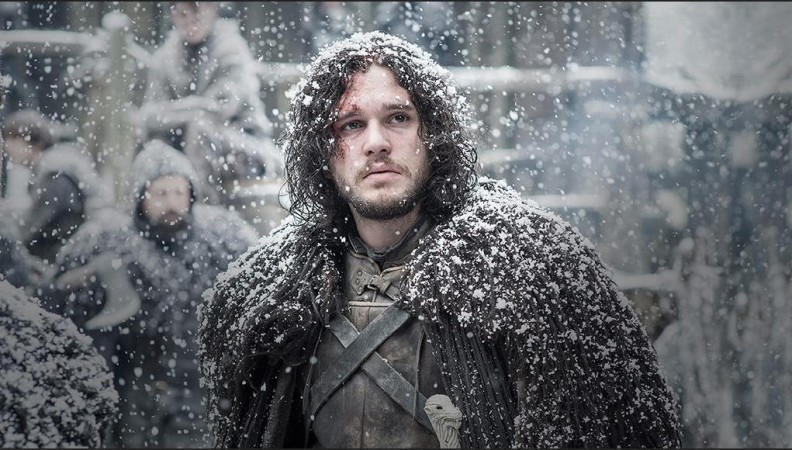 The Internet is flooded with various theories to bring Kit Harington's character Jon Snow back to life. And although both "Game of Thrones" showrunners and Harington himself said he won't be returning for yet another season, fans haven't given up hope.
One reason is Harington's long curly locks. A few days back the actor was at Wimbledon flaunting his Jon Snow-like hair, and fans believe he hasn't trimmed his hair because he will be reprising his role as Jon in season 6.
The actor also told Vulture in a recent interview that he will be shaving his beard now that he's done with the role. But photos from his recent outing show Harington still sporting a beard.
Interestingly, fans have launched an online petition urging Harington to cut his locks to prove that he won't return for another season of HBO's "Game of Thrones," the fantasy series based on George RR Martin's "A Song of Ice and Fire" books.
According to fans who have signed the petition, Harington shouldn't have a problem cutting his locks, as it wouldn't hamper the continuity of the story.
"As a dedicated Game of Thrones fan, myself, alongside many others, are sick and tired of being toyed around by your beautifully, luscious locks. This whole full-head of lush, to a massacred forest, to a hairurrection thing is tearing us apart. If "Dead is Dead" as GoT show creators suggest, cut those locks down-a-size so we can finally begin to move on with our lives," the Change.org petition reads.
To further aid speculation of Harington's return as the Lord Commander, actress Emilia Clarke told MTV News recently that she was 50% sure that Jon would be back.
"If I had to bet, I'd say there's a 50-50 chance," Clarke, who plays Daenerys in the fantasy series, said in a video interview. "I mean, there's some helpful people there who could bring him back to life."