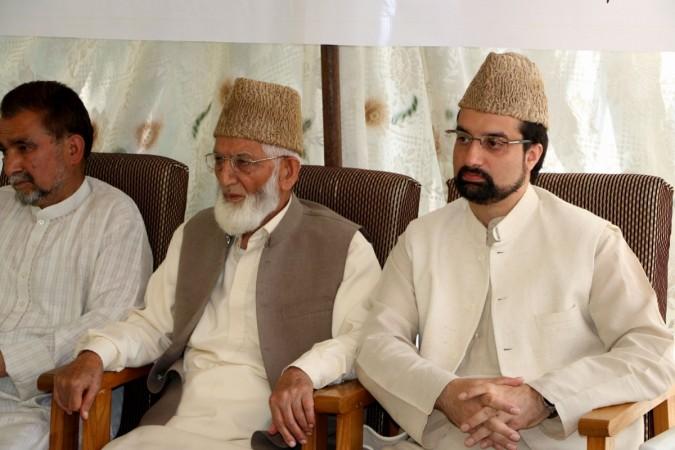 On Friday, the meeting between ex-Norwegian Prime Minister, Kjell Magne Bondevik and separatist leaders Syed Ali Shah Geelani and Mirwaiz Umar Farooq in Srinagar could be the fresh initiative of peacebuilding measure between the hostile neighbours India and Pakistan.
Although it is not yet clear whether the Indian government had agreed upon the meeting of the ex –Norwegian PM with Kashmir's separatist leaders, the fact that Sri Sri Ravi Shankar's Art of Living reportedly organised the meet indicates that the Indian state may be in the know-how.
Bondevik is known to have brokered a peace deal between Sri Lankan government and LTTE rebels and is currently heading the Oslo Centre for Peace and Human Rights.
Meanwhile, former J&K Chief Minister Omar Abdullah has urged External Affairs Minister Sushma Swaraj and National Security Advisor Ajit Doval to inform about the context of the meeting Bondevik had with separatist leaders in Kashmir valley and with the President of Pakistan Occupied Kashmir, Masood Khan in Muzaffarabad on Sunday.
Bondevik is said to have raised the issue of human rights violations in Kashmir with Khan, the Express Tribune reported.
He also told Khan that there was an urgent need of peace talks between the two countries for longlasting peace in the region.
Mirwaiz Umar Farooq, the senior separatist leader who met with the ex-Norwegian PM, told the Indian Express that this was for the first time in six years that they were meeting a foreign dignitary and that it was clear that the Indian government had agreed upon the meet.
Mirwaiz said Bondevik told them that the initiation of peace talks between the two countries was necessary and for that the representatives in both sides of the Kashmir should be taken on board.
The separatist leader further said that this could hopefully be the start of a meaningful dialogue between two countries at a time when the Kartarpur corridor has opened.