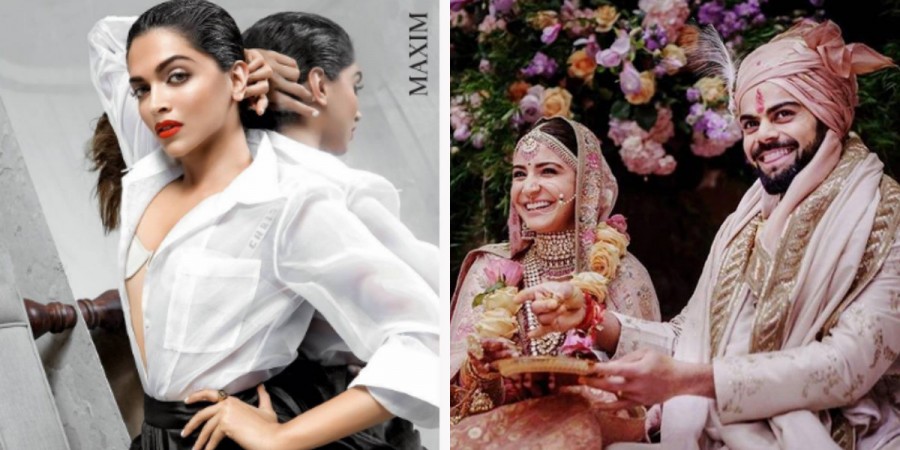 Entire Bollywood and sports industry wished Virat Kohli and Anushka Sharma on social media for their wedding but one person whose wishes we missed was Deepika Padukone.
For those who don't know Anushka Sharma was rumoured to be dating Ranveer Singh at one point in time and it was said that the two had a fallout.
But things improved when Deepika tweeted last year appreciating Katrina Kaif and Anushka Sharma's Koffee with Karan episode: "These girls were on fire! What a fun episode...."
But then why did she not wish the couple on their wedding?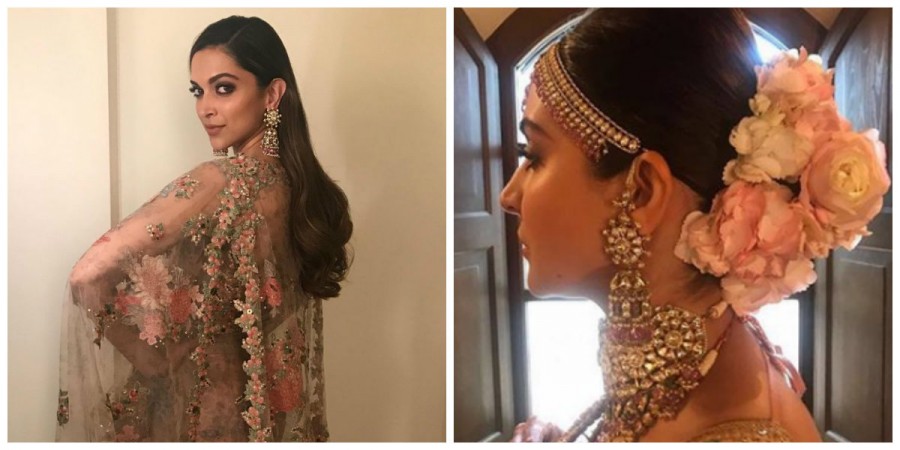 According to Pinkvilla, an insider clarifies, "Maybe not on social media, but Deepika has wished the happy couple personally and it was a warm message. She texted them both her best wishes individually post the wedding."
"Deepika likes to add her own personal touch to whatever she does – be it her own team or friends and social media can be a cold and impersonal way of conveying one's feelings. Also, she has always been very supportive of Anushka in everything she has done as Anushka has been of her. They may have had issues in the past but now both have found admiration and respect for each other."
Well, we hope everything is good between the two ladies.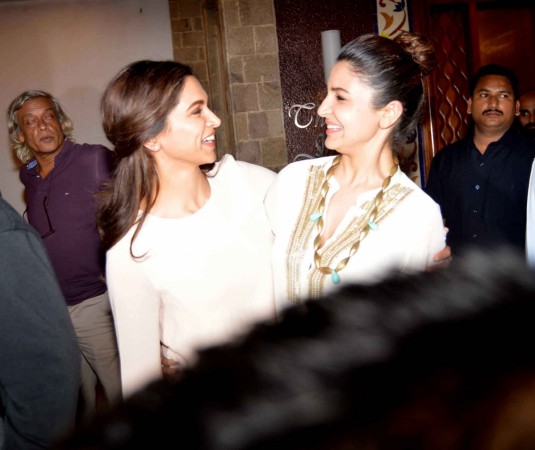 Meanwhile, Deepika Padukone who received death threats for her upcming film Padmavati saw support from Anushka Sharma. Kangana Ranaut in a statement, according to NDTV report said: "I was filming Manikarnika in Jodhpur, got a call from my dear friend Anushka Sharma to sign the petition written by Ms Shabana Azmi, I explained to Anushka that Deepika Padukone has all my support but I am a bit wary of Shabana Azmi's investment in left wing vs right wing politics. Anushka understood but I am glad they reached out to me, like I said Deepika has all my support I am an individual perfectly capable of supporting who I like without anyone's support."