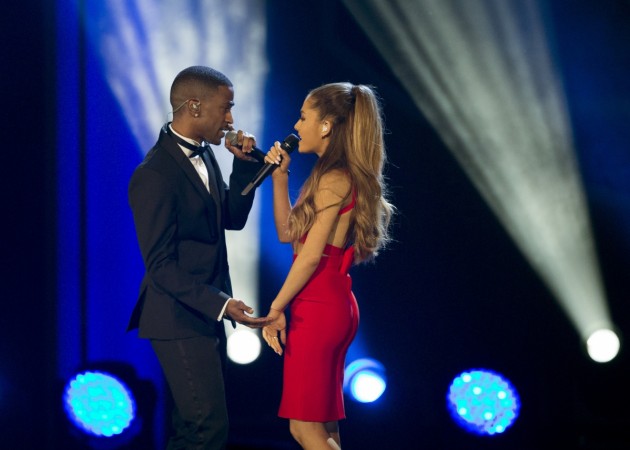 Rapper Big Sean and pop sensation Justin Bieber are friends but friendship won't help if one tried to get too close to one's girlfriend, worst could happen it's done in public. So, it didn't come as a surprise when social media is abuzz that Sean had threatened his friend for laying hands on his girlfriend Ariana Grande during a concert.
However, truth is being revealed before it is turned into a mountain. A representative for Big Sean told TMZ that the alleged tweet by Sean threatening Justin Bieber for "laying hands on Ariana Grande" is a fake and that they are good friends. The rep went on to say that the celebrity couple is doing fine.
A tweet by Sean that reads: "so many times in my life I wish I could of been at 2 places at once" fueled rumors that it could have been directed at Bieber but TMZ learned that he was missing his friends and family and had nothing to with the popstar.
A screenshot of Big Sean's tweet "This kid is about to learn not to touch my girl like that. Beliebe that," which turned out to be fake, came moments after Justin Bieber was spotted getting close Ariana Grande during a concert.
People saw Justin Bieber making a surprise appearance on Ariana Grande's concert and they got a little touchy on stage which made many believed that the fake tweet was true.
It may be mentioned Big Sean had surprised his girlfriend a few days ago by singing a Stevie Wonder song, "Isn't She Lovely" to her at a dinner date.
"fyi he stood up on his chair & started singing Stevie Wonder at the top of his lungs after this photo was taken and i ran to the bathroom and hid (not actually)," Grande wrote on Instagram.