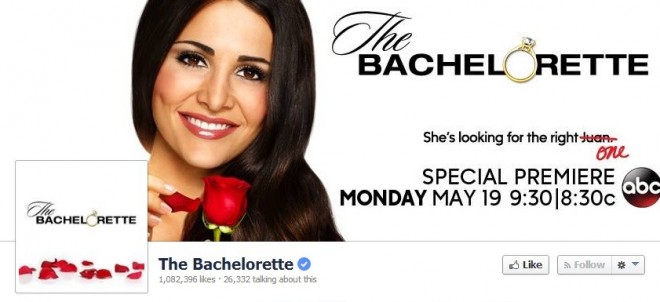 The "Bachelorette" star Andi Dorfman rubbished pregnancy rumors raised by a recent magazine report, stating that her "cramps didn't get the memo."
I love learning from a "magazine" that I am "pregnant." Too bad my cramps didn't get the memo :(

— Andi Dorfman (@AndiDorfman) June 27, 2014
The pregnancy rumor, started by In Touch magazine, claimed that Dorfman got impregnated during her Fantasy Suite date, and that she is unsure who the father of the baby is as she had sex with both Josh Murray and Nick Viall.
"She slept with two of the three guys who were left," a source told InTouch, while another added: "I'm convinced she's pregnant," Gossip Cop reported.
A Celeb Dirty Laundry report noted that although Dorfman laughed off pregnancy rumors, she did not address the claim that she slept with both Viall and Murray during the Fantasy Suite dates.
The Fantasy Suite dates allow the "Bachelor" or "Bachelorette" to spend a night alone with the top three contestants, away from the prying glare of the cameras.
While most contestants of the show have come out stating that they do not necessarily have sex in the Fantasy Suite, Courtney Robertson, season 16 winner of the "Bachelor," recently admitted to have had sex during her time in the suite.
Amidst these rumors, Dorfman's grandmother has asked the former assistant district attorney to tone down her public display of affection.
Today's advice from my grandmother. Priceless! #TheBachelorette pic.twitter.com/0J3IeBrayt — Andi Dorfman (@AndiDorfman) June 25, 2014
As fans of the dating reality show would know, Dorfman does not hesitate when it comes to indulging in make out sessions with the contestants on the show.
In her People blog, she also gushed about her kisses with both Viall and Murray.
While Viall's kiss was passionate and romantic, Murray's was termed adorable. "I loved my first kiss with Josh. He was so nervous, and I found it so adorable!" Dorfman wrote.
From the looks of it, fans too want Dorfman to quit making out with everyone on the show, and many have taken to Twitter to poke fun at her.
Check out some of the messages below.
Can @AndiDorfman stop making out with everyone on the group dates. Eww sloppy seconds...well 8ths. #TheBachelorette

— Rose Camacho-Ramirez (@RoseCamacho13) June 24, 2014
Mad respect to @AndiDorfman for her unabashed enthusiasm for making out with these guys. #TheBachelorette — Austin Morris (@amorris7012) June 24, 2014
I hate how ABC cuts these cocktail parties with @AndiDorfman making out with every dude. Reminds me of that drunk girl in the club.

— Rick (@RPlatt11Jr) June 24, 2014