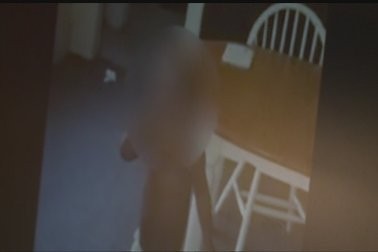 Authorities in Nebraska took a toddler into protective custody, after a shocking video of the child repeating a slew of profanities surfaced online.
The video shows a toddler being encouraged to curse and drop quite a few profane words by adults present off the camera. The African-American toddler seen wearing nothing but a diaper, not only drops a few shocking words, but also seems to have mastered the art of effectively using his middle finger as well.
While authorities reportedly found nothing criminal in the video, the Omaha police's Child Victim Unit and the Nebraska Child Protective Service took the infant along with three other children into their protection, the police department informed in a Facebook post.
The Omaha Police Officers Association posted the video to their official website as a means to draw people's attention to what they called "the cycle of violence and thuggery that some young innocent children find themselves helplessly trapped in".
In the video, the toddler, estimated to be around 2 years old, knocks down a chair and repeats the crude words nearly as brilliantly as he is directed to say, responding to some of the comments with a middle finger. He addresses on of the adults at one point with a profane remark, "Shut up, bi**h", to which the onlookers behind the camera laugh aloud encouraging him to repeat other vulgarities.
Upon investigation, it has been revealed that the toddler's family has a blatant history of criminality. His mother is 16 years old while both of his grandparents have been behind the bars. The grandfather, Ennis Devers, Sr., is in prison on drug and gun charges while the grandmother, Kim Devers, was reportedly arrested in December on a weapons charge.
Check out the uncensored video of the child below.
Warning: Video contains a lot of profanities.