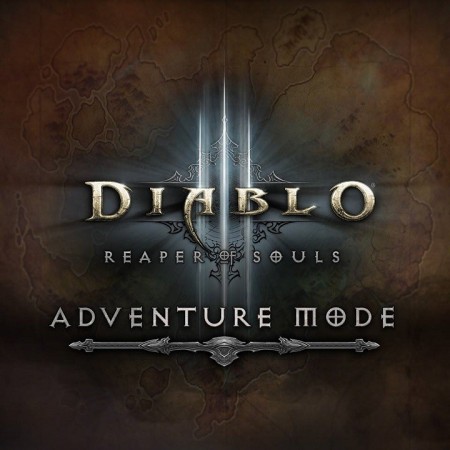 Blizzard released a new trailer for the upcoming expansion pack for Diablo 3, which was announced during Gamescom 2013. The trailer reveals all new modes and other related features of the game.
The video trailer shows new game modes that have been added into the game. The Reaper of Souls will have an Adventure Mode that will allow players to go anywhere in the map, giving them access to waypoints, showcasing what content this open-world game has to offer.
Adventure Mode will have 25 tasks where players have to hunt unique enemies, clear dungeons and finishing other events like the Last Stand of the Ancients quest. Players can collect bounties at newer locations. Completing such special events will allow them to collect prizes like item drops and Rift Keystones.
Keystones can be used in Nephalem Rift, where players have to kill enemies until the guardian arrives. Nephalem Rifts will have monster combination that players would not have seen before and drop players into different environments.
Reaper of Souls will also introduce newer breeds of monster and enemy behaviours, Polygon reported.
Also showcased in the trailer is new Game Systems, like The Mystic a new artisan. The most interesting addition is that of the Realm Walker. This monster has the power to spew creatures from an inter-dimensional portal. Players who care able to kill Realm Walker can enter the portal that will be a mini-dungeon.
Reaper of Souls has tweaked the archers' behavior and they will be able to walk back while retreating, without stopping firing their arrows.
Meanwhile, Blizzard announced that Diablo 3 sales have hit 14 million. Mike Morhaime, CEO Blizzard said during a financial briefing, "We're pleased with the response to the game's [September] launch on PS3 and Xbox 360," he told investors, Seeking Alpha reported.
"Reviews have been very positive about how the game plays on console. Much of the praise has been centred on changes we made to the loot system and our decision to keep the auction house off of the console platform."
"Players and critics alike have noted that these changes have resulted in a more fun and satisfying game experience," he said.
Diablo 3: Reaper of Souls will be released in 2014 for PC and PlayStation 4. Participants at BlizzCon 2013 will be able to play the game on PlayStation 4.
(YouTube Courtesy: AGBMedia)