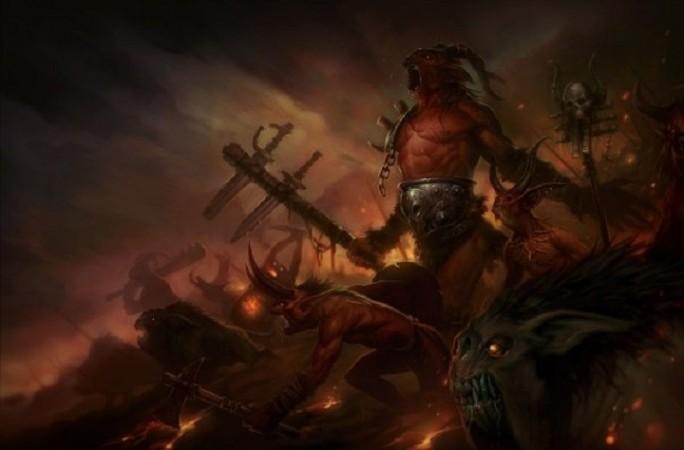 Blizzard Entertainment, the developer and publisher of RPG video game, Diablo 3 has confirmed that it will be closing down auction houses by next year. It has also said that it has no plans to implement an offline mode to its PC version.
Josh Mosqueira, game director and John Hight, production director said in the video posted below that it will be closing down real-money and gold auction houses of Diablo 3 by March 2014. These auction houses allow players to spend their in-game gold and for other players to sell or buy weapons, armor and other virtual items for real-world money.
"We firmly believe that by shutting down the real-money and the gold auction houses, it really paves the way to make sure that killing monsters in-game is the most rewarding, the most satisfying, the most compelling way of getting your hands on those items," Mosqueira said.
Auction houses are said to have been affecting the game's central appeal and undermined Diablo's core game play. "At the core of the Diablo experience is a promise of killing monsters, killing demons, for the promise of finding those epic items, the auction houses made that experience way too convenient and really short-circuited our core reward loop," he added.
While many Diablo 3 fans are happy about the closing down of the auction houses, some are not. "You might as well be robbing us. I have accumulated about $100 [£62] on the real-money auction house... if you allowed me to transfer it to Paypal even, that would be something, but you basically just ripped off every successful player on your game," a fan commented on the company's forum.
In a post on the game's official website, Hight said that the studio is still "working out the details of how the auction house system will be shut down," and added that it will be happen on March 18, 2014.
(YouTube Courtesy: Diablo)
Diablo 3 PC Version Will Not Have Offline Mode
The studio has reportedly also confirmed that they have no plans to have an offline mode to the game's PC version.
"We do not have plans to implement an offline mode. While the always-online requirement made the auction house possible, the auction house was never the driving factor in our decision to make the PC version of Diablo 3 require an Internet connection," a representative told Rock, Paper, Shotgun.
"The game was built from the ground up to take full advantage of Battle.net, which provides a number of important benefits, including persistent server-side character saves, a seamless PC multiplayer experience, cheat prevention, and Real ID and BattleTag social features."
Diablo 3 was released on Sept. 3 for PlayStation and Xbox 360. It will be coming to PlayStation 4 in 2014.