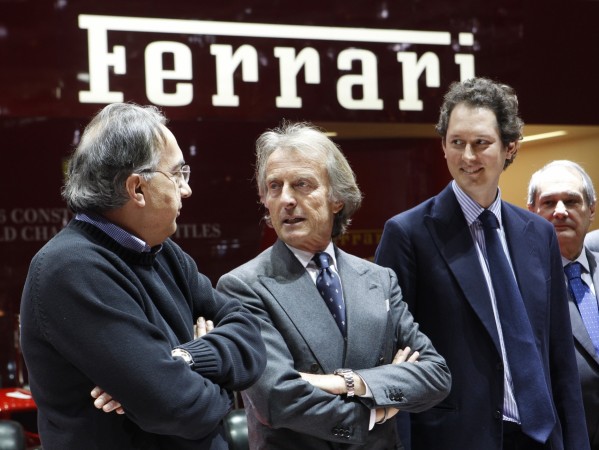 Ferrari announced on Wednesday that they are set to part ways with their longstanding Chairman Luca di Montezemolo.
Di Montezemolo, who has been the chairman of Ferrari for over two decades now, has dropped a hint that his decision to quit as their Chairman might have been prompted by the plans of the owners to raise new funds to run the team.
Ferrari is currently owned by Fiat Chrysler Group. Di Montezemolo will be replaced by Sergio Marchionne, who is currently the Chief Executive Officer of Fiat.
"This is the end of an era and so I have decided to leave my position as chairman after almost 23 marvellous and unforgettable years, in addition to those spent at Enzo Ferrari's side in the 1970s," Montezemolo said, in a press release.
"Ferrari will have an important role to play within the FCA Group in the upcoming flotation on Wall Street. This will open up a new and different phase which I feel should be spearheaded by the CEO of the Group."
Interestingly, the news of di Montezemolo's departure comes a few days after Ferrari's worst finish of the season in the weekend's Italian Grand Prix - a circuit that they consider as their home.
Di Montezemolo's departure was preceded by a string of bad performances by Ferrari, and a disagreement with Marchionne on a number of issues. The latter is expected to take charge of the Prancing Pony on Monday 13 October, a day after the Russian Grand Prix in Sochi.
Marchionne's immediate task will be to ready the team for the upcoming US Grand Prix in Austin. He will have less than three weeks to steady the ship, after Montezemolo leaves.
With only three races to go, after Montezemolo leaves the Prancing Pony, it is highly unlikely that Marchionne will implement any drastic changes within the team this season. The changes, if brought in, will probably be implemented in the 2015 season.
The biggest challenge for Marchionne will be to get Ferrari back up to competing for the Constructors' and the Drivers' Championship once again - two awards they have not won for six years now.